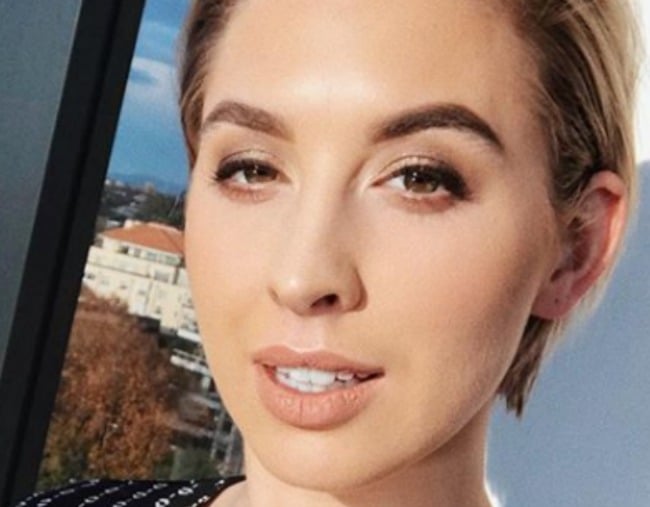 Given that trivia about ex-Bachelor contestants is one of my favourite topics, I have some very important news:
Alex Nation's real name is not actually Alex goddamn Nation.
When we first met the now 26-year-old on the fourth season of The Bachelor in 2016, she confidently introduced herself to us (… but mostly Richie) as Alex. Then, when Nikki Gogan's heart was ripped out of her chest and stomped all over, and Alex's Instagram became public, we came to know her as Alexandra Nation.
Well. That, my friends, is a lie.
In an Instagram video for Vogue Dental, Alex casually shared a fact people "don't know about me".

"Hi, I'm Alex," she said, "but… my name is actually Alexandra Denise Marilyn Nation McGurgan."
In the comments, Alex's dad wrote, "very well thought out name!!!" to which she responded, "Dad, it doesn't even fit on my passport."
It would appear she has two middle names, and two last names, which make for a bit of a mouthful.
Of course, Alex Nation isn't the only person with a profile to go by an adapted version of their real name.
Here are a few other celebrities' real names you might not know: