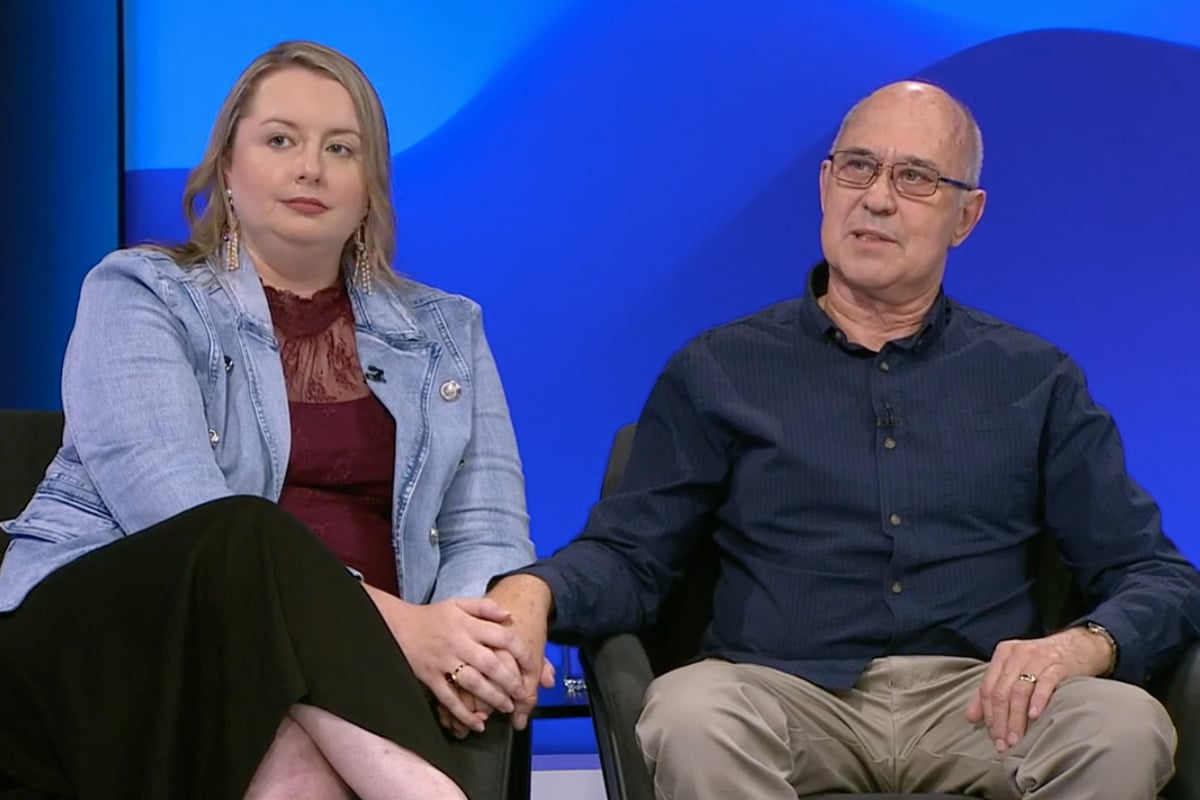 Statistics show that around eight per cent of heterosexual couples are in a relationship with an age gap of over 10 years. And more often than not, these couples are faced with social disapproval from their family and friends when revealing this information.
On Tuesday night, on SBS Insight, journalist Jenny Brockie spoke to various couples that fall into that category. During the episode, the couples were asked how they met, whether they had previously dated people with a large age difference, and how their peers reacted to their relationship.
WATCH: Dating: translated. Post continues below.
Evie and her husband Pete have a 31-year age difference. The couple met when she was 25 and he was 56 and they now have a four-year-old son, Thomas.
"Together as a family, like most normal families, we go to the park, we go to the beach, we go out and have lunch together. Just your normal everyday things. The only difference might be is we might get assumptions because of Pete's age," Evie explained.