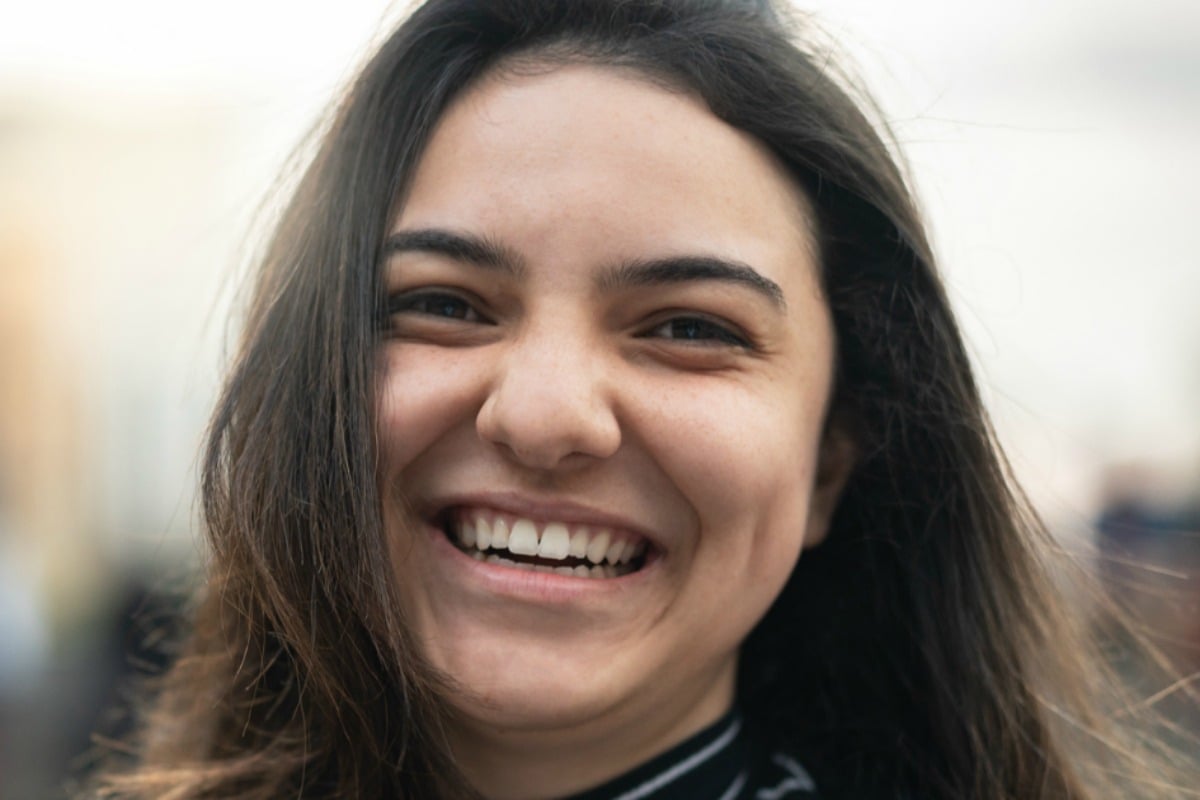 I first met my partner, a man 26 years my senior, on a casual Wednesday night. My roommate and I arrived at a restaurant with mutual friends, where my future partner and I were introduced to each other.
A simple hello and a smile were exchanged between us and because he and I were both single, his best friend and my roommate motioned for the two of us to sit together at dinner. He declined, and so did I. As it turned out, he was as stubborn as I was under the spotlight. We sat at opposite ends of the table and we carried on with our night.
Dating: Translated. Post continues after video. 
It's interesting to us now that we were both clearly uncomfortable being the centre of attention, considering we'd end up being in a relationship that would land us in an unwanted spotlight every time we went out together.
That casual Wednesday night progressed, and he and I found ourselves engaged in a conversation not forced by our friends.
I realised how much I laughed with him, and he won me over that night with his charm. It wasn't love at first sight, but there was something captivating about the way we spoke to one other. And since that night, any moment we could spend together, we did.
But it hasn't been easy.
In case it slipped your mind, this isn't a regular love story. I am in love with someone who is twice as old as I am. For him, he is in love with someone half his age. It's a relationship that finds a way into the spotlight when we go out; one we both preferred wasn't ours to stand in.
It's been two years since the night we met, and the age difference between us is something we don't pay much attention to when we're at home.
It's amazing to us, really, considering he and I are more different, socially, culturally, and politically, than you can imagine. But to us, age is nothing but a minor detail in our relationship.
However, it is clear not everyone agrees with our relationship.
When we go out to do something simple, like grocery shopping or a date to the movies, he and I are both brought back into reality and the prejudices against a couple with a large age difference are thrown into our faces.
We deal with a lot of stares, whispers, and dirty looks.
It's hard to miss when other people look at us as they come up with their own theories about why we're together. The glares of strangers show us not everyone is okay with our relationship.
LISTEN: Does Leonardo DiCaprio need to start dating women his own age? Post continues after video.