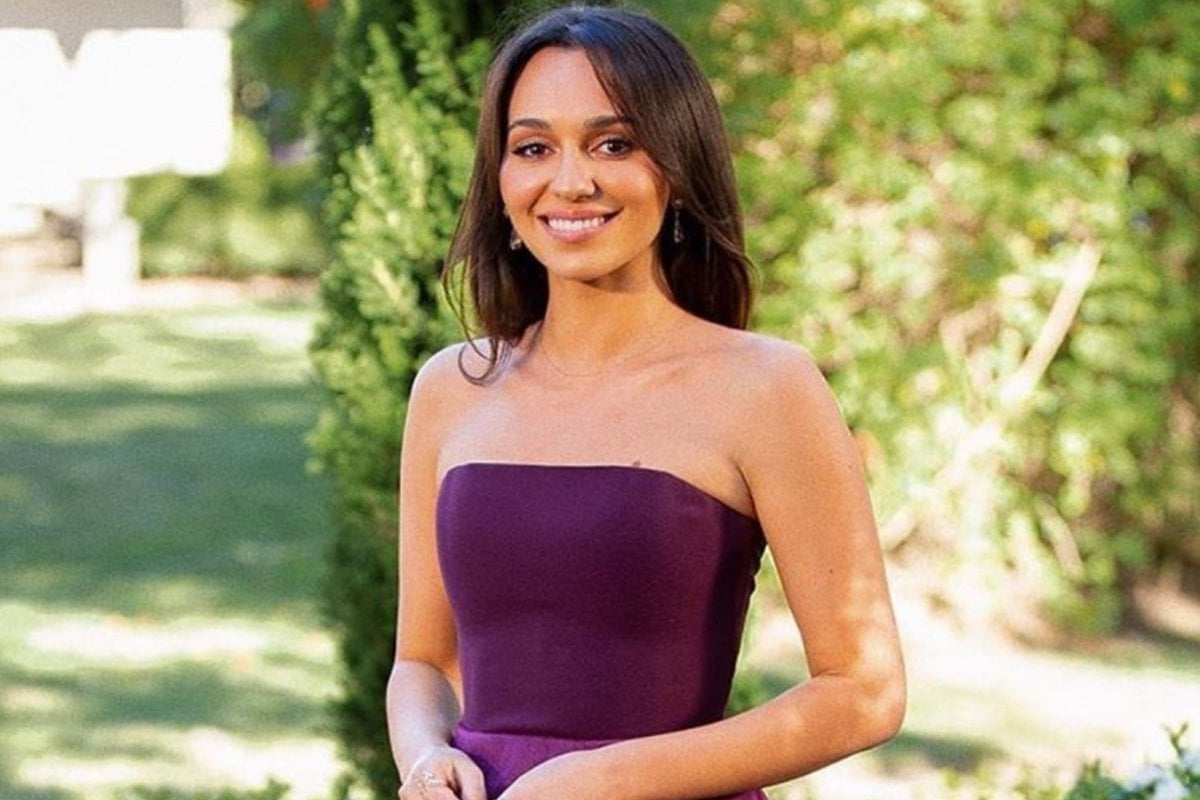 Although many of us thought (hoped) that all The Bachelor drama would be over once the finale ended, we were mistaken.
Since Locky Gilbert broke up with Bella Varelis and proclaimed his love for Irena Srbinovska on live television, plenty of drama has gone down.
As the contestants are no longer tied to any rules, they are free to share and say anything about the show and the people that appeared on it with them. And thank god for that.
From an angry text through to a potential Bachelorette, here is everything that's gone down since The Bachelor ended.
But first... here's the trailer for The Bachelorette which begins next week. Post continues below.
Bella on why she was given the 'villain' edit.
When the season began, Bella Varelis was given the 'winner's' edit with her fairytale entrance on the red carpet. She was quickly pegged as a frontrunner to win Locky's heart. However, a few weeks in, and as other 'villains' left the mansion, Bella was soon portrayed as the 'villain' instead. 
On the Shameless podcast this week, Bella explained exactly why she thinks that happened. 
"They're not going to make the person he ended up with look bad. I guess I had to cop the brunt of that," she said.