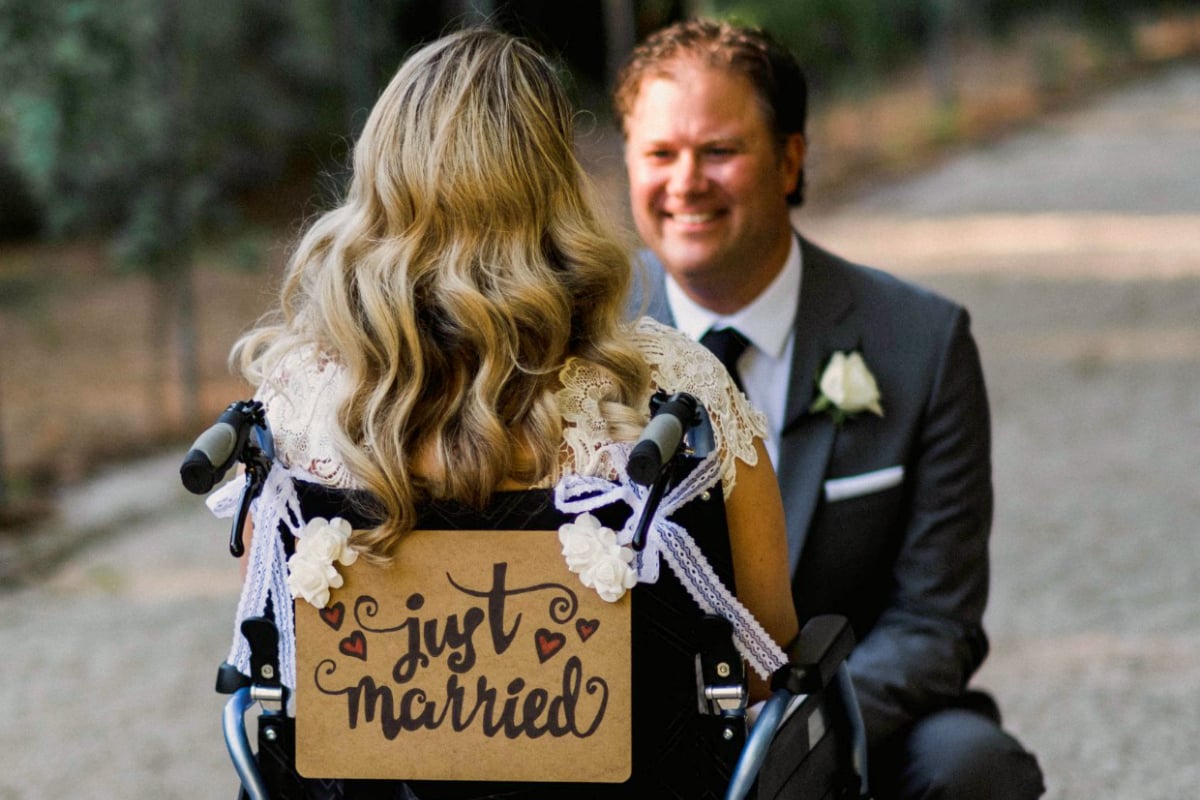 Welcome to Wedding of the Week, the five-part series lifting the veil (see what we did there?) on real weddings from our Mamamia readers.
Each week, we'll deep dive into one Aussie couple's wedding day to bring you all the details about the important stuff – the dress, venue, food, flowers, photography and words of wisdom.
This week's Wedding of the Week is Lara and Adam's. When Lara was diagnosed with Motor Neurone Disease in September 2017, she and Adam rushed to plan their wedding so Lara would be able to walk down the aisle unaided. It wasn't the wedding they thought they would have, but they said the day was perfect.
The basics.