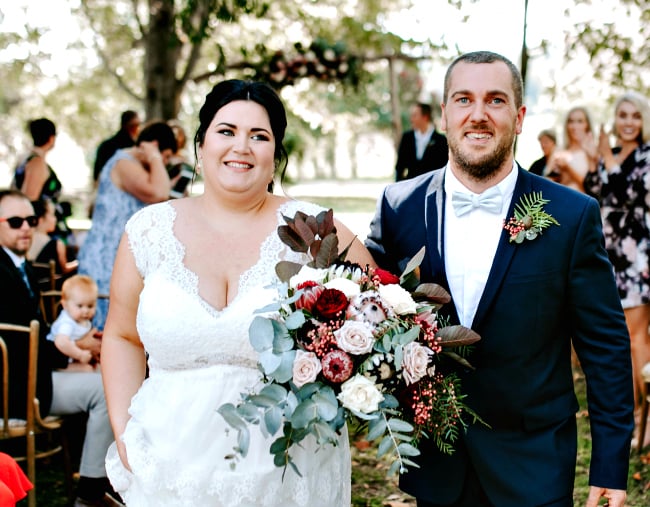 In honour of Mamamia's new wedding planning podcast Hitched, we wanted to celebrate (and perve on) YOUR weddings.
Each week, we'll deep dive into one Aussie couple's wedding day to bring you all the details about the important stuff. From the practical things like the dress and vendors to the words of wisdom they wish they'd heard before their big day, below you'll find everything you want to know. 
Oh, there's lots of beautiful photos too.
This week's Wedding of the Week is Kylie-Ann and Jake's dream 'non wedding' that only cost them $20K. Enjoy! Don't forget to Subscribe to Hitched here.
The basics.
Who: Kylie-Ann, 27, and Jake, 30, from NSW
Wedding date: 7th of April, 2017
Number of guests: 90
Wedding budget: $20,000
Photography: Bel Combridge Photography
"Bel made our day! Her presence, work ethic, skill, talent and hilarious banter made our day so easy! I barely remember seeing her yet her images speak for themselves, she is a star! Could not recommend Bel highly enough!"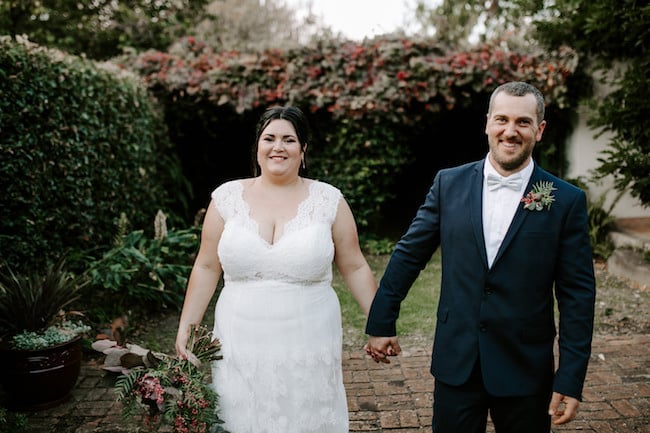 Kylie-Ann and Jake's love story.
"Jake and I met as teenagers at 15 and 17 through friends. We talked on the phone for three months before meeting properly, and the rest is history."
"We are truly best friends and have grown up together for the past 12 years. We had eight years between our engagement and wedding, but we spent the last 12 months actually planning the day.