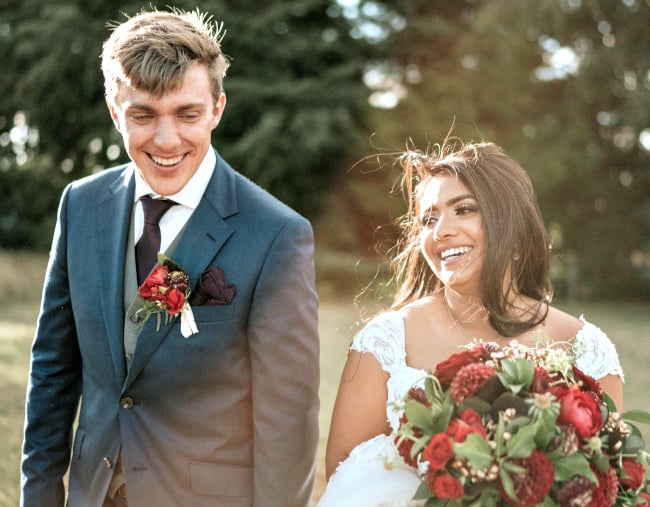 In honour of Mamamia's wedding planning podcast Hitched, we wanted to celebrate (and perve on) YOUR weddings.
Each week, we'll deep dive into one Aussie couple's wedding day to bring you all the details about the important stuff. From the practical things like the dress and vendors to the words of wisdom they wish they'd heard before their big day, below you'll find everything you want to know. 
Oh, there are lots of beautiful photos too.
This week's Wedding of the Week is Ihita and Tim's not one, but two unique weddings. Enjoy! Don't forget to Subscribe to Hitched here.
The basics.
Who: Ihita, 24, and Tim, 26, from NSW.
Wedding date: Hindu wedding, January 21, 208, and Western wedding, January 28, 2018.
Number of guests: Approx. 600 in total.
Total cost: Aprrox. 75,000.
Photography: James Day, James Day Photography.
Ihita and Tim's love story.
"Tim and I met at a mutual friend's birthday party in our first year of university. We 'drunk-flirted' and cuddled a few times, but had never really talked or hung out until I had a Halloween party a year or so later."
"I think my Snooki outfit must have stolen his heart because a few days later, Tim asked me out on a very romantic date to watch Paranormal Activity 4 with him and his friends. It must've been a slow day, because I said yes even though I hate horror movies. The rest is history…
"Marriage, to us, is just an opportunity to grow and learn and be with your best friend, proudly and openly."
The wedding dresses.