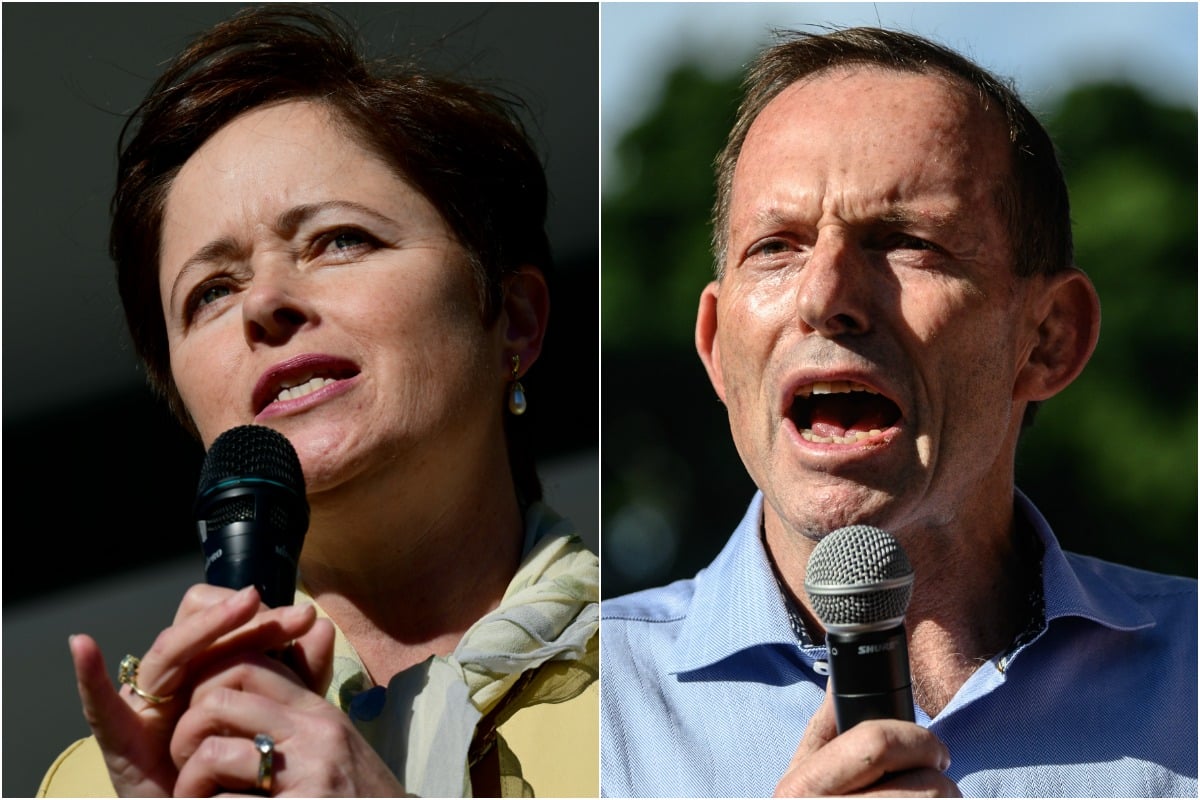 In 1976, then Prime Minister Malcolm Fraser appointed the first ever Minister for Women.
He wanted something formal put in place to make sure women's affairs were given the right attention in government affairs.
As you can imagine, if one takes on the role they're supposed to be thinking about gender equality, domestic violence, sexism and one would think – reproductive rights.
A woman's right to choose what she does with her body.
A woman's right to bodily autonomy.
Well. That's what we'd hope they'd be fighting for.
Explaining abortion to Uncle Barnaby. Post continues after video.
For those of us simply stunned that New South Wales is having to fight in 2019 to dismantle archaic laws that make abortion a criminal act, last night's announcement of a spill motion against the Premier for her pro-choice support was just another blow.
We've been in the trenches on this topic for about four months now, and the majority of us are mighty tired.
Let's not forget, 73 per cent of NSW constituents think abortion should be legal. The majority of us are sitting at home flabbergasted as we watch our politicians continually ignore our pleas, our protests, our desires.