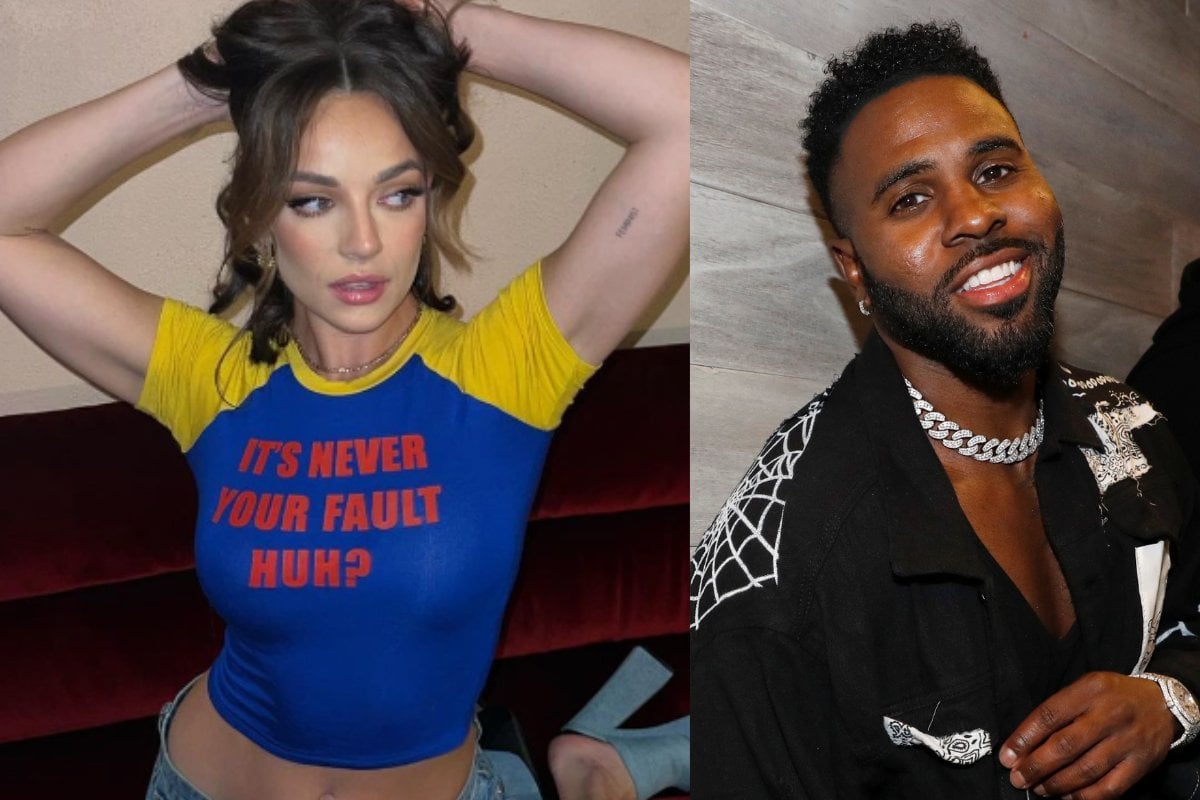 In light of the sexual harassment allegations US singer Jason Derulo is facing, Abbie Chatfield has decided to step down from a hosting role for a live show he was headlining.
Fridayz Live is set to kick off in two weeks in Melbourne on November 10, with Derulo as one of the tour's biggest drawcards, alongside Boyz II Men, Flo Rida and Kelly Rowland.
Chatfield and Fatman Scoop hosted the national live shows last year and while the podcaster was originally scheduled to return to the hosting role in 2023, she has pulled out.
The move comes after Derulo was accused of sexual misconduct earlier this month. In a lawsuit, Emaza Gibson alleged that the singer reached out to her promising a record deal, but instead, she claims she was pressured to have sex before she was fired after rejecting his advances.
In the sexual harassment claim, Gibson alleged that Derulo's behaviour was "sexually, emotionally and physically inappropriate," and there was an "explicit demand for sex-in-exchange-for-success".
Chatfield cited the ongoing lawsuit as the reason she was stepping down as co-host.
"At this time, there is an active lawsuit involving the headline act, including an allegation of sexual harassment," she wrote.
"I personally don't feel comfortable performing my duties as co-host while these legal matters are outstanding. This is my personal stance."
Read Abbie Chatfield's statement here: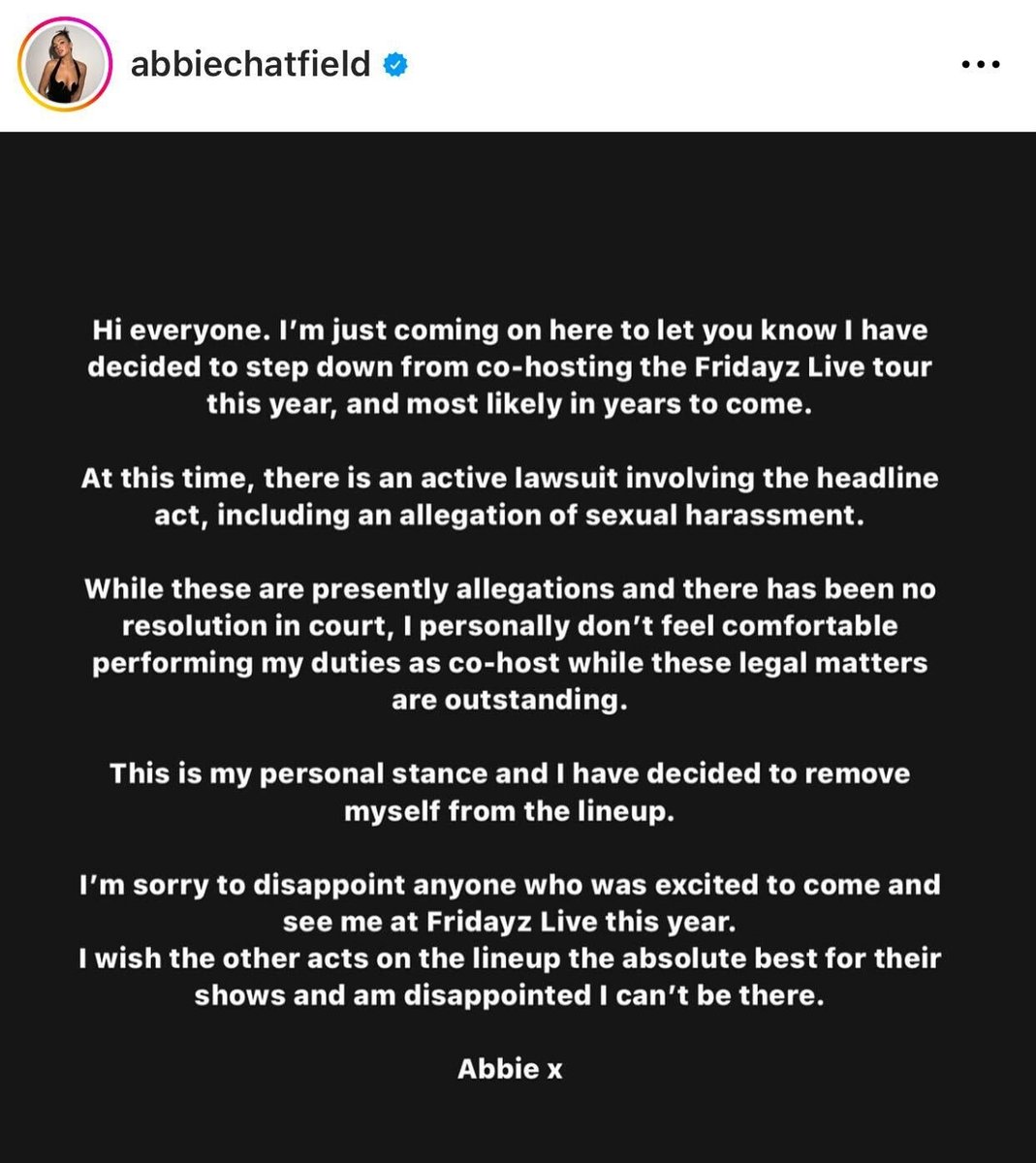 Image: Instagram.