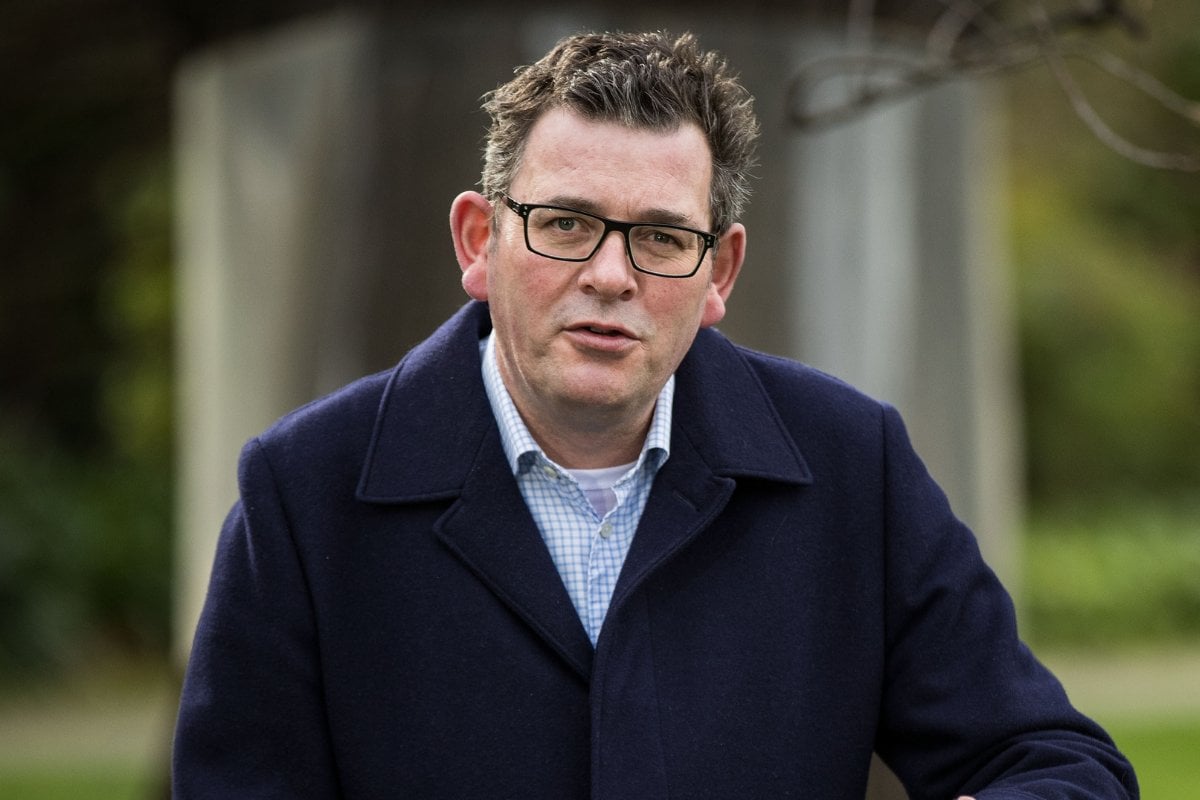 Victoria to enter a snap seven-day lockdown.
Victoria will enter its sixth lockdown following new COVID-19 mystery cases in recent days. 
Victorian Premier Daniel Andrews announced the lockdown will start from 8pm on Thursday and last for seven days. 
The premier said the "difficult decision" was made to enter lockdown tonight to avoid a potentially longer lockdown in the future. 
"I want to make it very clear, we only get one chance to act fast, only one chance to make difficult decisions that are the right decision," he said. 
"I would prefer we didn't have to make this decision now. But my fear is if we were to wait a few days and the advice to me from the experts if we were to wait even just a few days, there is every chance, instead of being locked down for a week, this gets away from us, we are potentially locked down until we all get vaccinated. That's months away."
Under the lockdown, Victorians will only be allowed to leave home for five essential reasons: shopping for groceries and supplies, exercise, care or caregiving, getting vaccinated or authorised work or education that cannot be done from home. 
There will also be a five-kilometre travel limit for exercise and shopping.
The news comes as the state recorded eight new locally acquired infections on Thursday.
"I can't tell you how disappointed I am to have to be here doing this again," said Andrews. 
"But with so few in the community with one vaccination, let alone two, I have no choice but to accept advice, and we collectively [have] to make this important decision to keep Victorians safe."
Government extends COVID support as Labor suggests cash incentive to get vaccinated. 
The federal government will focus on measures to limit damage to the economy as the Delta variant of COVID-19 continues to wreak havoc in NSW and Queensland.
Treasurer Josh Frydenberg will on Tuesday introduce to federal parliament a draft law to make changes to worker and business support.
Labor will support the bill if it is consistent with what the government has previously said it would do.
It is understood the bill will allow the roll out of national business support payments for those impacted by significant lockdowns and make the payments tax-free.
While the focus of the debate will be on the government's pandemic response, health authorities' concerns are growing about the impact on children - especially those with underlying medical conditions.
Approval has now been given for children as young as 12 who have impaired immune systems or come from other vulnerable groups to get priority access to Pfizer vaccines.
Vulnerable 12- to 15-year-olds will be eligible for the Pfizer vaccine from next week and residents in Queensland's COVID-19 hotspot are being urged to get any available vaccine | @rachelclun https://t.co/x1hg8ZbG8R

— The Sydney Morning Herald (@smh) August 2, 2021