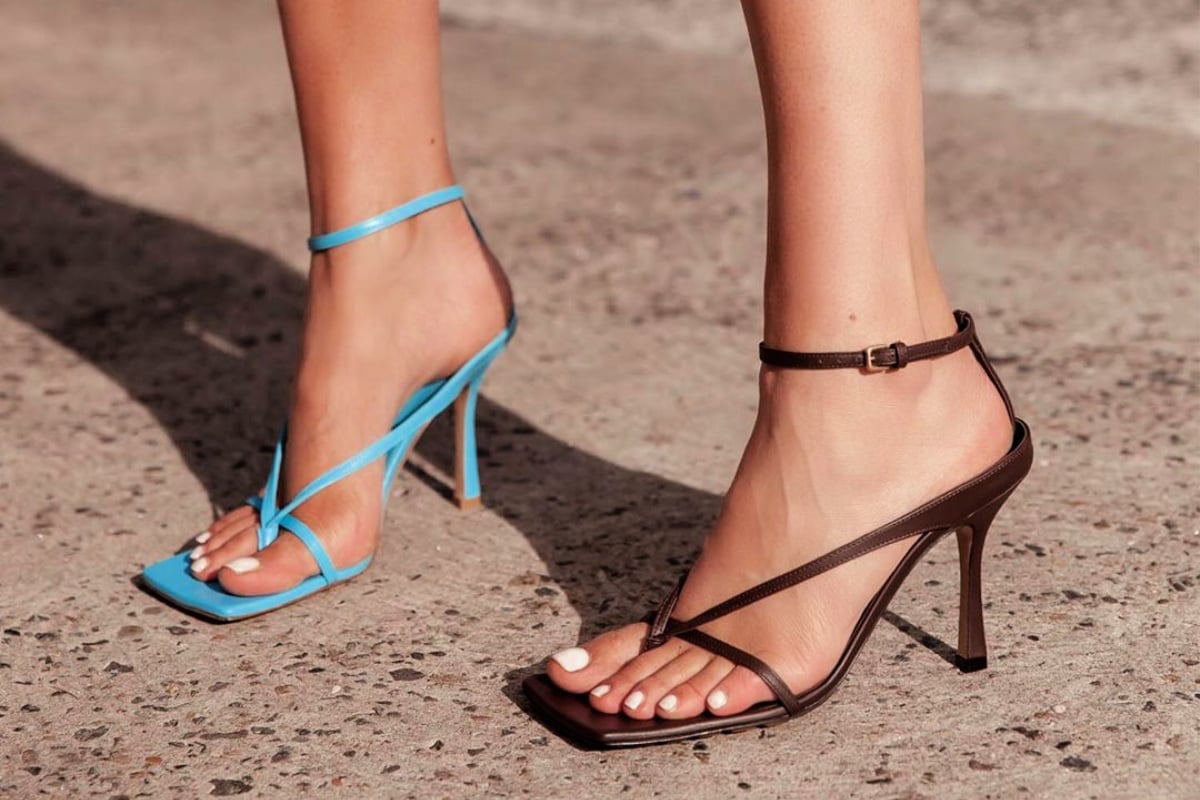 There's a trendy new shoe in town and chances are you've spotted them scrolling through your Instagram feed.
Specifically, they're a beautiful pair of heels.
They've got thin straps, leave nothing to the imagination and demand the wearer get a full heel-to-toe pedicure/angle grinder to the foot before leaving the house.
The heels in question: The Bottega Veneta Stretch Sandals, AUD $1,000.
 

 

 

View this post on Instagram