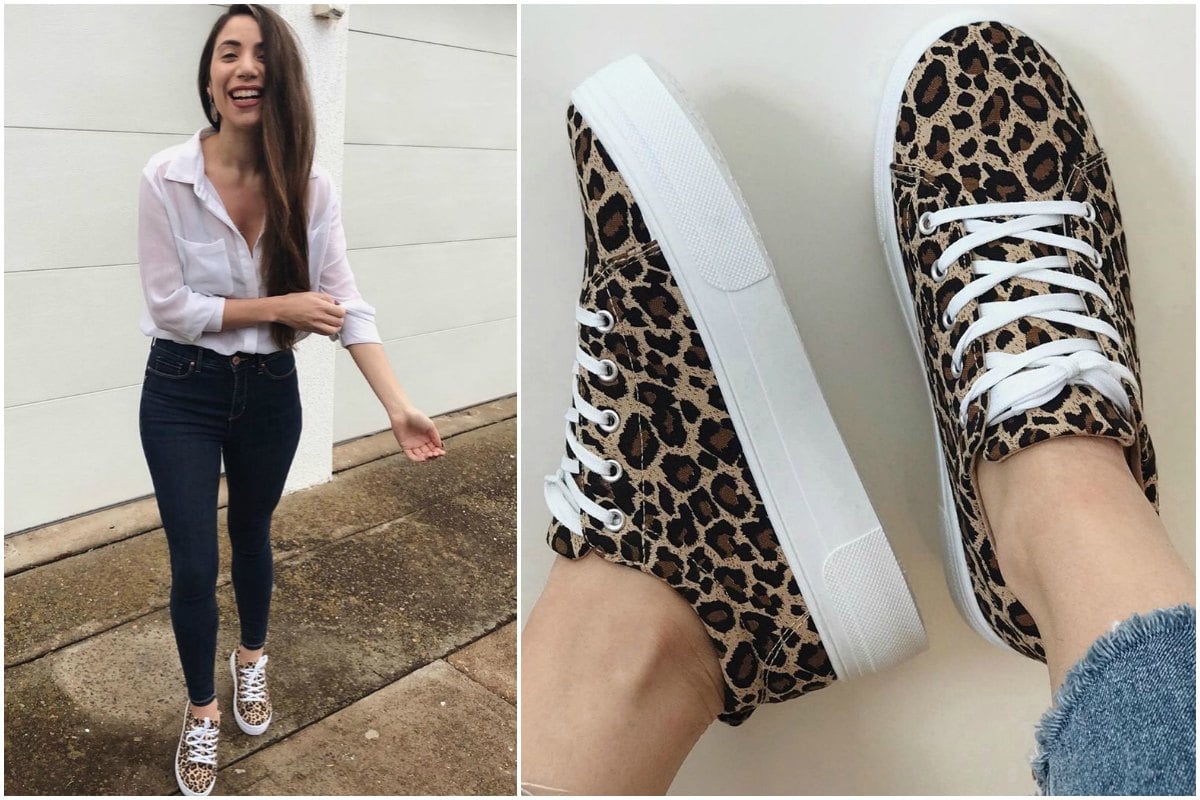 In unfathomably exciting news, we've just found the shoe of winter…
AKA, the leopard-print sneaker.
The style marries a fashion-forward trend with comfort and presents it all in a fun leopard-print package, which in 2019 is practically a neutral tone.
Mamamia's Clare Stephens reviews festival chaps. The new fashion trend approximately no one asked for. Post continues after video.
While brands like Superga, Adidas, Sketchers and Vans have all cottoned onto the trend with exxier options, Kmart has got you covered with a cheap-as-chips $10 pair, so you don't need to financially commit to the trend.
They're your standard lace-up sneaker, with a rounded toe and a 3-4cm platform, to give those vertically-challenged a little boost. Keep your toes warm and toasty this winter by wearing the sneakers with a pair of jeans, a turtleneck, and a leather jacket. Alternatively, you could match the shoes with your favourite dress for an easy, no-brainer outfit that will take you from July to December, when the warmer weather decides to make a reappearance.
For those unafraid to print match, you could even go all out and pair them with this $20 Kmart leopard print dress or $15 Kmart leopard print shirt.