Finding the ideal everyday summer shorts can be a challenge.
They're either too short and wedgie-inducing, or too long and culotte-like. Nobody needs culottes to come back into fashion.
And although our standard denim cut-offs will always be a mainstay, this season us girls at the Mamamia office are looking for something a little…breezier.
Enter the neutral linen safari short. The piece we've seen on countless stylish Instagrams care of our overseas sisters, and we've been coveting while patiently waiting for the sun to emerge.
But also, linen can be expensive. Most pairs of this ilk will set you back at least $50-$80 buckeroos.
So we're pleased to report Target has come to the rescue with its newly released Linen Shorts in Natural, for the much more palatable price of $30.  Admittedly, they targeted us (hehe) with their Instagram ad featuring the shorts and… it worked.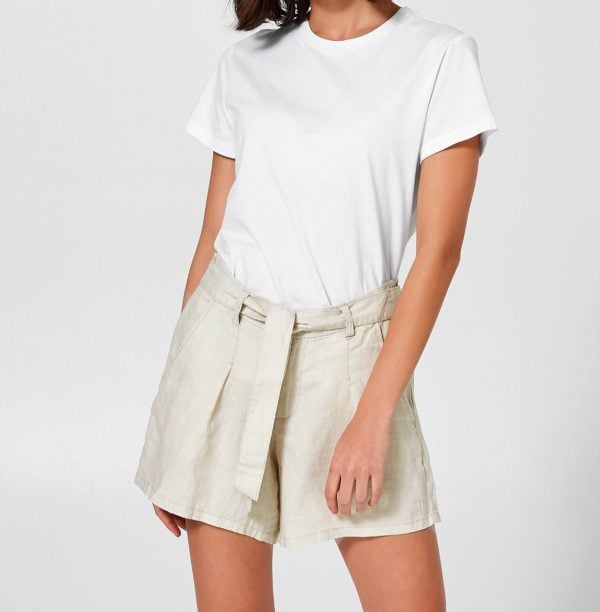 But honestly, with a tie-up waist and lightweight linen fabric, rendered in the perfect shade of beige, these are sure to keep delivering all summer.
At the beach over a one-piece? Tick.
At lunch with a singlet and sandals? Tick.
At the Christmas party with a white shirt and block heels? Yep.