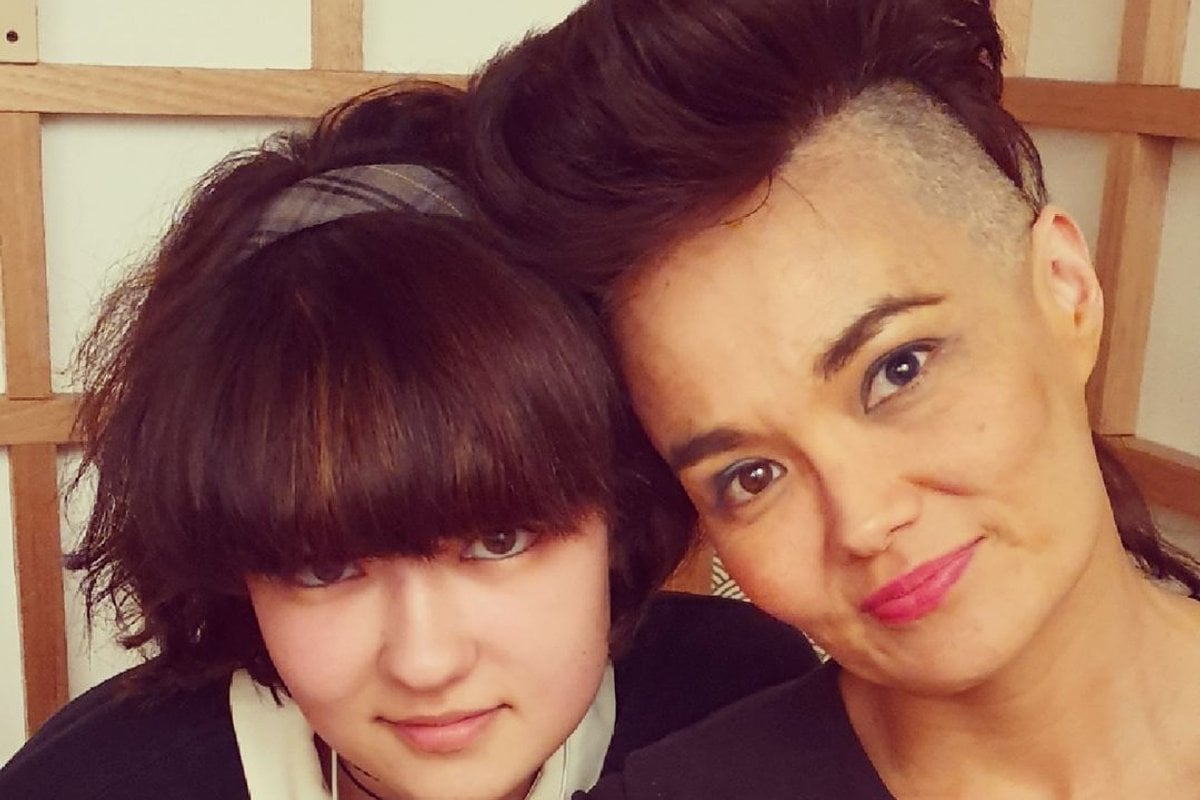 Mamamia's Five Golden Rules series takes a pervy look into the lives of Australian families. From parents of toddlers to parents of teenagers, the series asks parents to share their golden parenting rules, including the rules for their kids, and rules to just get through each day.
This week, we hear from Yumi Stynes, a radio presenter, author of multiple books such as Welcome To Consent and Welcome To Your Period, and host of the popular podcast, Ladies We Need To Talk. Yumi is also mum to four kids.
As a recent guest on Mamamia's This Glorious Mess podcast, Yumi shared her Five Golden Rules for parenting with hosts Holly Wainwright and Andrew Daddo.
1. Kids are the bosses of their bodies.
"This is a really profound rule that sometimes as parents we forget," Yumi shared.
"We say to our kids, 'Come here I need to put sunscreen on your face', and we pin them down and literally go against their wishes and override their consent to smear sunscreen on them. 
Watch: There are two types of parents when it comes to shopping for school. Post continues below. 
"While it's kind of normal as a parent to do this, you also have to understand that consent is about being the CEO of your body. People will try to invade, but you will continue to be the boss and that's the message I want to convey to my kids. 
"This is something I have learnt more about over time as my kids have got older and that when I give my kids agency, to dress how they choose for example, they generally respect it and operate within the realm of common sense. 
"It's hard not to wipe their mouths after eating when there's food all over their chin, but there are ways as the parent to say, 'I know you don't want me to do this, but you really need to wipe your face'. 
"Give them justification or warning before acting on a parenting impulse but if they cannot bear it, then back down. 
"If they don't wear the sunscreen, perhaps they might get sunburnt and then re-think it next time!"
2. No TV or screens during mealtimes.
"We all love screens and TV in our house and there are a lot of shows we love to watch as a family, but mealtimes are a great opportunity to switch off and talk and so this is a rule I have stood by for the last 19 years.