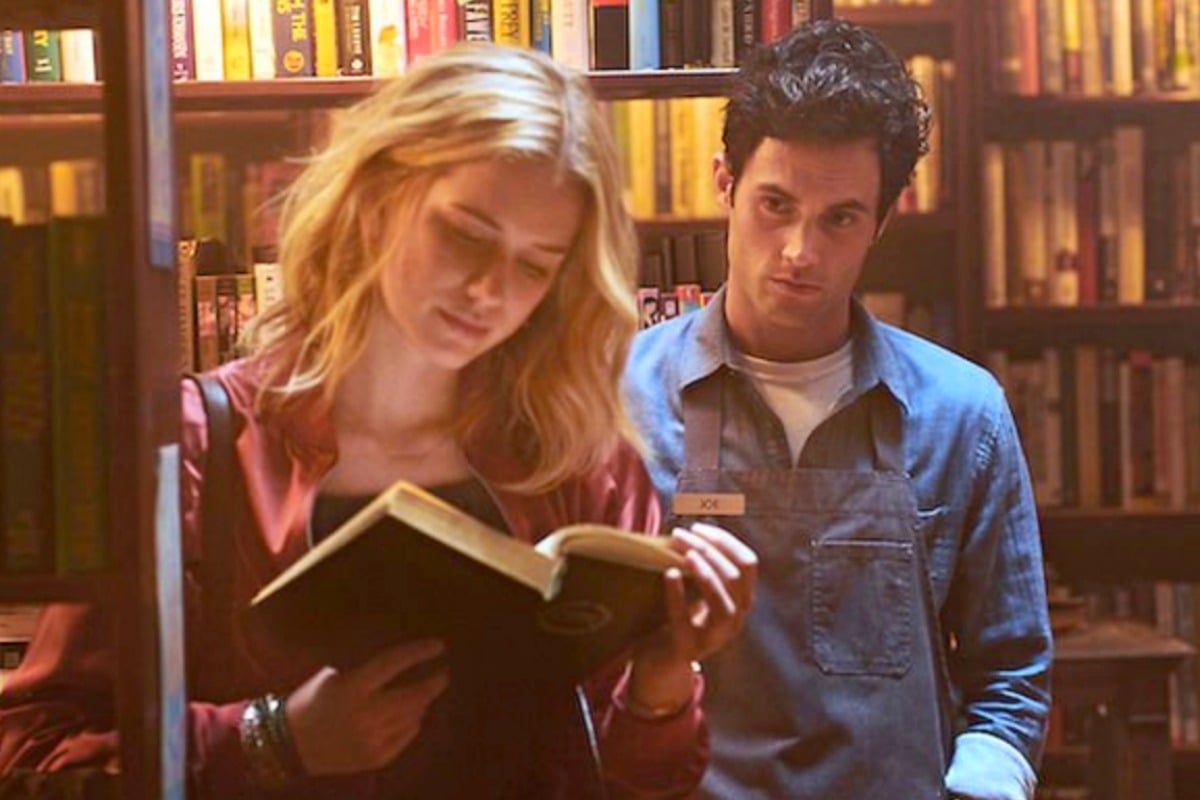 Warning: Spoilers ahead for Netflix's YOU so tread carefully, reader
YOU is the latest binge-worthy series to be dropped by streaming giant Netflix, and people are loving it.
Starring Penn Badgley, whom we all loved as Dan Humphries in the iconic Gossip Girl, YOU is about a guy called Joe, who is a psychopath, a relentless stalker, and a murderer.
What fun.
Yes, this makes viewing YOU quite the exciting, thrilling… and also, confusing ride for many people. Because, we all adored sweet, quiet Dan Humphrey and it's an adjustment to learn he's now batsh*t crazy.
But there's no good feelin' your feels in the privacy of your own mind – as you're expected to do in 2019, you must share them on social media, especially Twitter, so we all know we're not alone…
Not alone in a good way, that is.
Here are the best reactions we've found, which raise excellent questions, share excellent observations, and make excellent LOLs.
Ok. So I'm two minutes into "You" on @netflix and I've already been sick in my mouth like twenty times.
It's made even worse by the fact that Mr OG "Nice Guy™️" Dan Humphrey is playing the lead.

— The Riot Ghoul (@theriotghoul) December 27, 2018
so I just watched the first ep of You and I'm confused about why they didn't call it 'Gossip Girl the sequel: xoxo Dan is still obsessed with blondes and being a literary snob but this time he's way creepier' @YouNetflix #younetflix

— ellie (@ellieblight) December 27, 2018