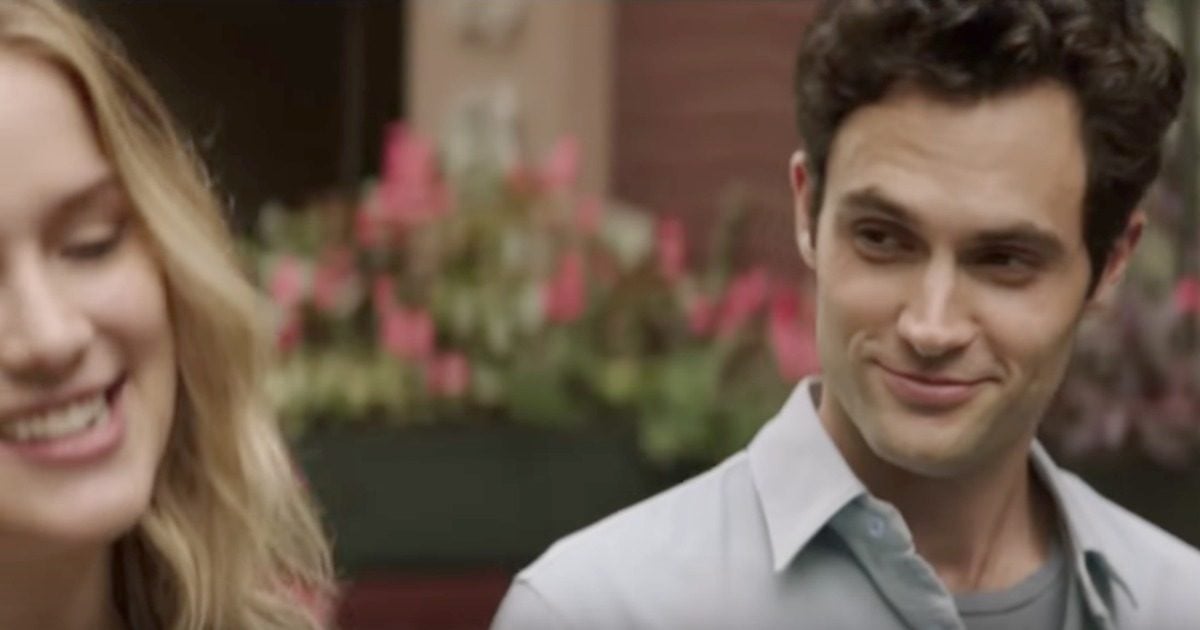 When I woke up/stumbled in from my New Year's Eve party yesterday morning at an hour I'm too ashamed to disclose, it was a picturesque day in coastal South Australia.
The birds were singing, the sun was shining and the ocean was calling, because everyone knows immersing yourself in cold, salty water is the perfect cure for a hangover. Plus, what better way to kick off the year than on the beach dissecting the previous night's antics with friends and family?
…But also, nah.
Instead of squeezing my hungover bod into a bikini yesterday, I decided to hole myself up in my parent's living room in the dark and watch all ten episodes of psychological thriller, YOU.
Yep, I started my 2019 off right.
Questionable choice aside, I just couldn't look away.
YOU is the type of utterly nail-biting series, a la Dexter or Search Party, that sucks you in and threatens to never spit you back out.
Well, that is until you get to the end of the season and are horrified to discover you'd not only wasted an entire day of precious holidays, but had not a single episode left to devour.
Let me explain:
YOU follows, with bone-chilling effect, the story of a mysterious book store manager with a devastating past, Joe (played by Penn Badgley), who becomes besotted with sunny, blonde, aspiring writer Beck (Elizabeth Lail) for her quick wit and sophisticated taste in literature.
So obsessed, he proceeds to find her address and loiter outside her curtainless apartment watching her lounge around in a towel (which she does a lot, actually) while furiously masturbating on a busy Manhattan street.
And that's not even the worst of it.
Yeah – Lonely Boy is all grown up. All grown up and absolutely terrifying. 
Joe is, essentially, a very dark version of his character Dan Humphrey in Gossip Girl; still a literary snob with an annoyingly rich vocabulary, still hopelessly obsessed with statuesque blondes… only now he's pure evil.
We're not talking creating the entire "Gossip Girl" facade to destroy his privileged peers from the inside evil (oh, spoilers, if you've never watched Gossip Girl).
…We're talking "this is the new face of your nightmares" evil.
In many ways, the entire series is similar to Gossip Girl. It begins by following the shallow plights of privileged, painfully selfish New York millennials and their lower-class friends desperately clambering for relevance among the throngs of the upper-echelon.
Come to think of it – there's not a single likeable character in YOU; they're all incredibly flawed in their self-obsession, yet somehow, so, so watchable.
Well, hello there. All episodes of YOU are now streaming on @netflix. pic.twitter.com/wVc0vOrrEP

— YOU (@YouNetflix) December 26, 2018