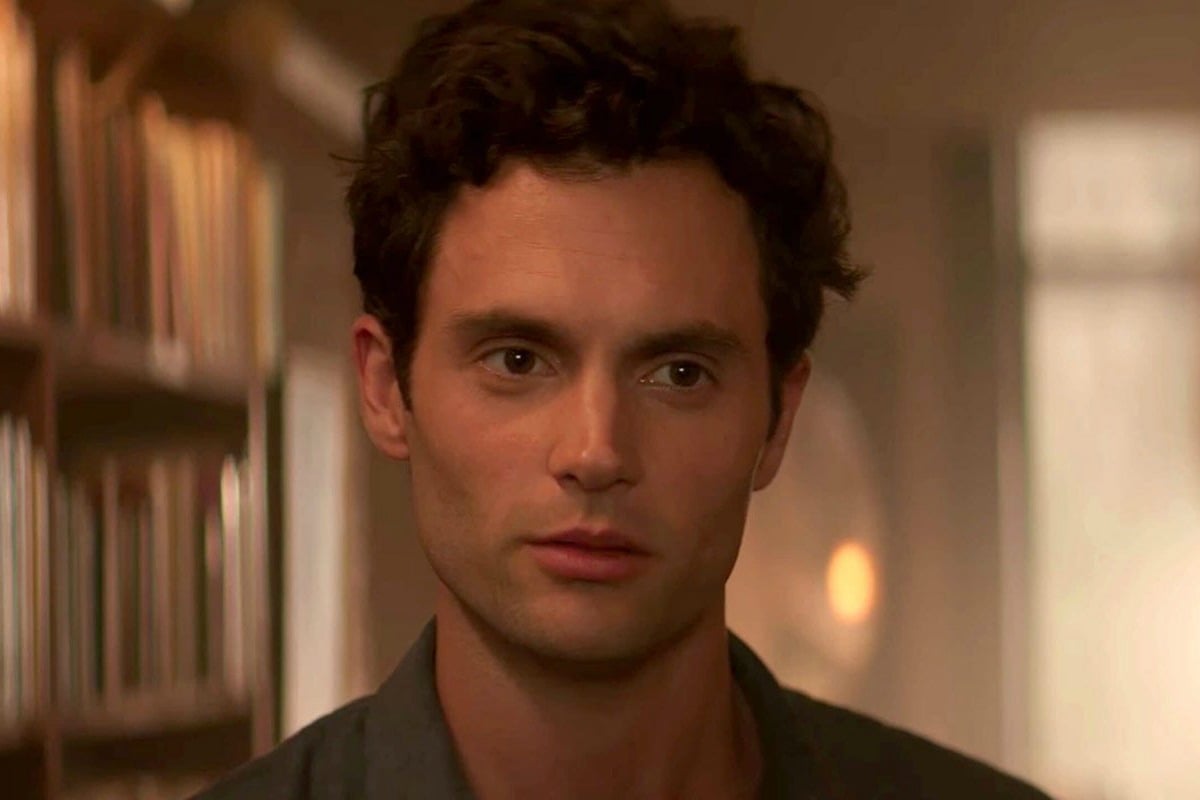 It may have only been a day since YOU premiered on Netflix, but fans already have a lot to say about the thrilling new series.
The psychological thriller follows bookstore manager Joe, played by Gossip Girl actor Penn Badgley, who becomes besotted with aspiring writer 'Beck' after crossing paths with her.
While the series' promotional images may lead you to believe we've got another teen rom-com on our hands (we're looking at you, To All The Boys I've Loved Before), YOU takes a slightly more creepy turn.
Once Joe meets Beck, there's no going back – he'll do just about anything to keep her around.
Not only does he steal her phone so he can constantly keep an eye on her, he even physically keeps an eye on her by lurking outside her apartment window.
Watch the full trailer for YOU. Post continues below…
But while the show undoubtedly takes a creepy turn, fans have a particular gripe with another aspect of the series.
According to fans, Penn Badgley's character is very similar to the actor's famous long-running role in Gossip Girl.
Much like his character Dan Humphrey in Gossip Girl, Badgley's new role as Joe sees a mysterious, shady, book-lover using social media to, erm, stalk.
And although Badgley is pretty damn good at playing a stalker, some fans think the roles are just too alike.
Dan Humphrey, you're still that stalker huh. #YouOnNetflix

— Ju (@disgurlisfrance) December 26, 2018