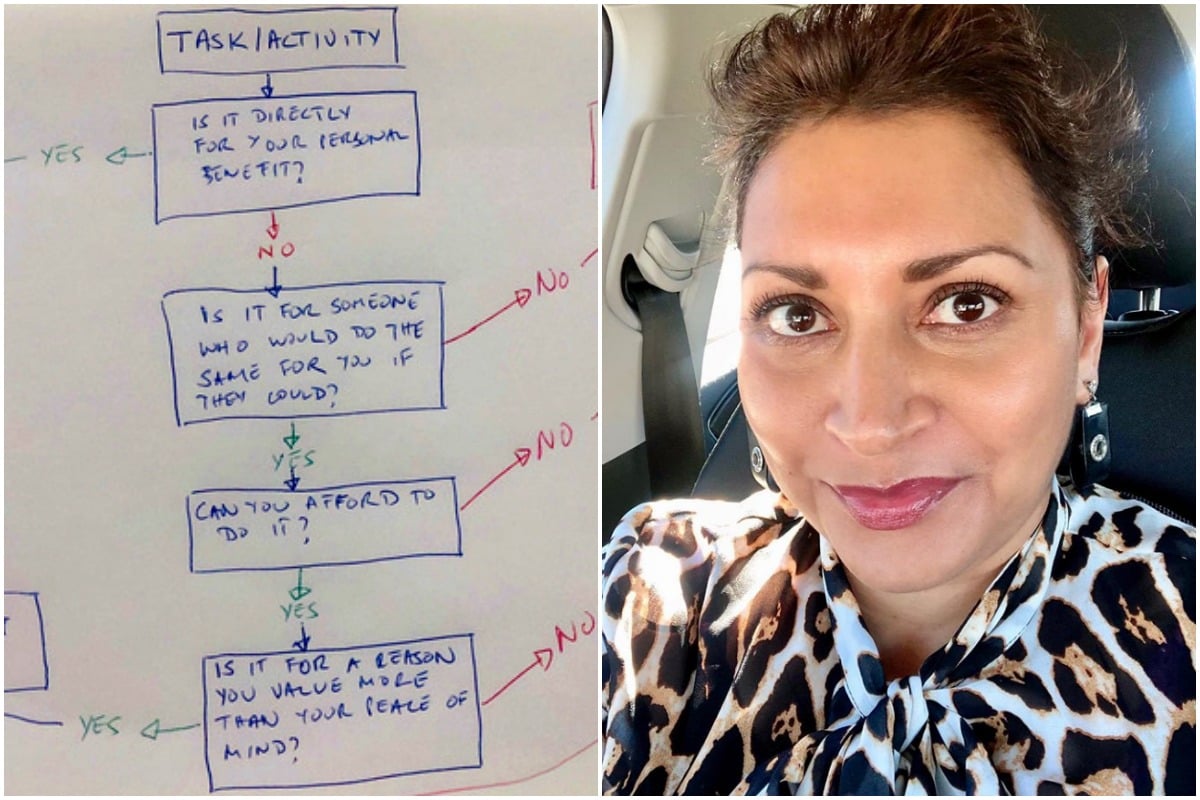 Ah, Christmas. The most wonderful time of the year… and the time of year when most women are expected to be everything to everyone and be everywhere, all at the same time.
When it's more important to us that others are having fun; the kids, family, friends who you don't want to let down.
If you are a chronic 'yes' person as I used to be, you'll understand what I'm talking about.
It sounds like the biggest First World problem; 'Oh, look at me, so busy and popular', but the reality is exhausting and can drive us to drink eggnog even though it's disgusting.
And yes, it is usually a pressure women in particular face and/or put on themselves. Every mum I know feels it. I watch it happen to my much younger friends, too; being pulled in different directions.
The things mums NEVER say at Christmas. Post continues below.

But last year, I liberated myself from this Christmas B.S. I took control of it, and I learnt to say NO.
After an 'incident' (involving a teary breakdown from driving all over Sydney one December day) I had an 'aha' moment, as Oprah would say.
I realised that when I'd said yes to a million things, I hadn't anticipated the mental load of the forward planning, being on time, working out where we were going, ensuring we had all the gifts/wine we needed to take, and bringing my sparkle constantly for the whole day.
And it didn't click until that moment that I was in control of this; I had a choice.
So I drew this highly sophisticated flow chart to help me manage this Christmas mental load better: