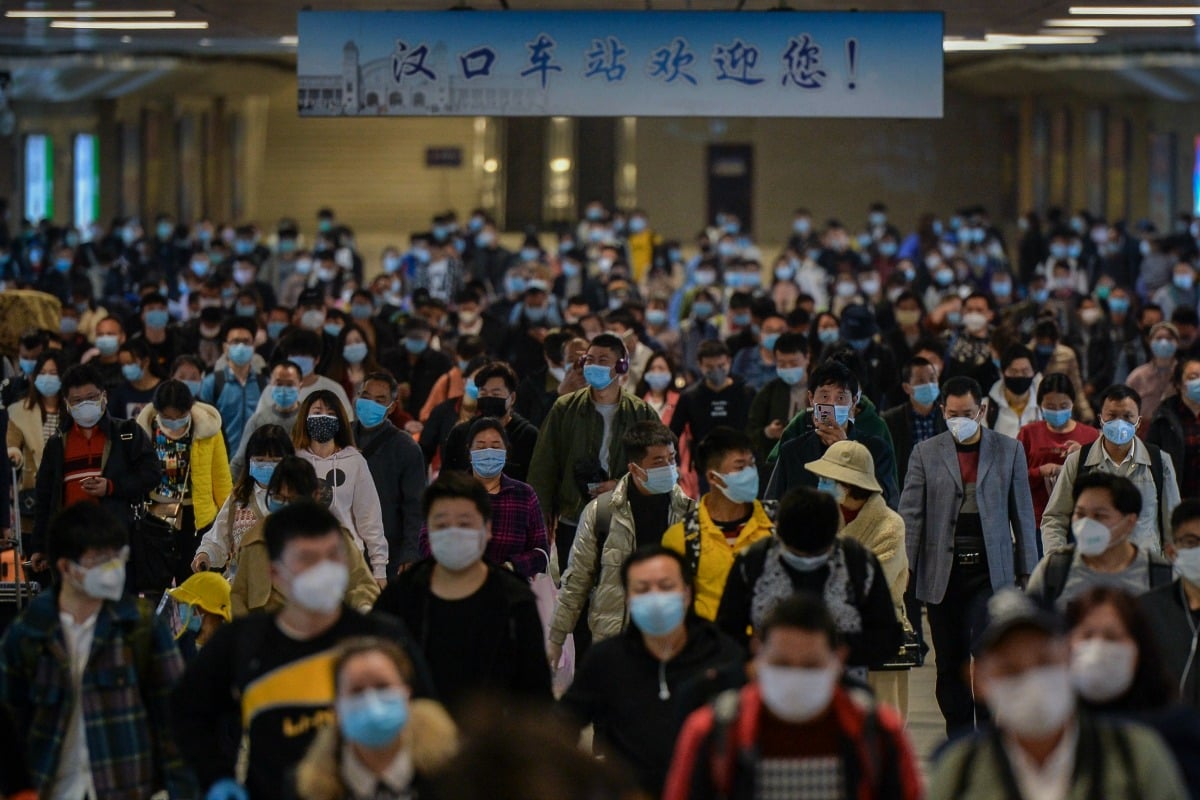 After 76 days in complete lockdown, the Chinese city of Wuhan where COVID-19 first started in December 2019 has reopened.
11 million people, who have been trapped in the city since late January, are now free to leave for the first time, with the moment marked by the counting down of a clock in the city's centre.
At the stroke of midnight, the skyline was lit up with festive colours and images to symbolise the city's victory over the virus, which is now sending other countries around the world into quarantine.
But for many in Wuhan there is little to celebrate, with the psychological trauma of what they've just endured likely to last for a long while to come.
WATCH: The countdown in Wuhan as the city is reopened. Post continues after video.
More than 50,000 people in Wuhan contracted coronavirus, with more than 2,500 dying – equating to 80 per cent of the deaths in China according to official figures.
Since then, the virus has become a global pandemic infecting more than 1.4 million and killing 82,000 worldwide, including 50 in Australia as our country prepares to spend another weekend locked inside our houses.
The current COVID-19 figures.
Restrictions have been gradually easing in Wuhan over the last 10 days, as the capital of Hubei province reported just three new confirmed infections in 21 days and only two in the last fortnight.
But as an estimated 65,000 people left Wuhan on the first day travel restrictions were lifted, there are fears the lockdown was ended too soon. Some health officials are nervous about a second wave of infections.