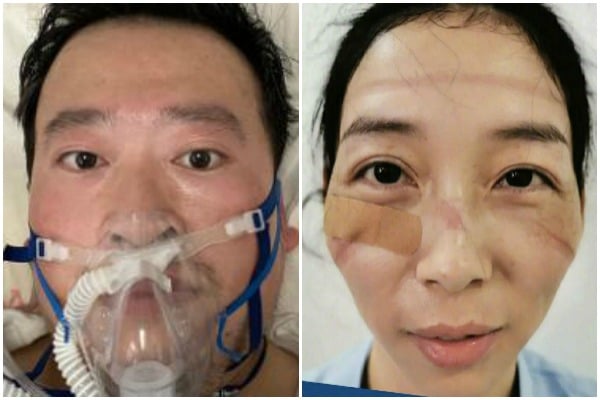 Feature image: CNN/Twitter
Doctor Li Wenliang was accused of rumour-mongering.
He was among the first in Wuhan to raise the alarm about the deadly novel coronavirus back in December, posting in a group chat of his medical school alumni group that seven patients from a local seafood market had been diagnosed with a 'SARS-like' illness.
But he was reprimanded by police for doing so.
In the early hours of Friday morning, 34-year-old Li died from the very virus he tried to warn authorities about. There have been contradictory reports about Li's death, with some still reporting he is critically ill. However, China's biggest newspaper People's Daily, has confirmed the doctor passed away at about 6am AEST. As has the BBC citing confirmation from the hospital that was treating him.
We deeply mourn the death of #Wuhan doctor Li wenliang, who unfortunately got infected with novel #Coronavirus while battling with the epidemic. After all-effort rescue, Li passed away on 2:58 am, Feb. 7. pic.twitter.com/mbYA3wB4pn

— People's Daily, China (@PDChina) February 6, 2020
Li spoke to The New York Times not long ago and told them, "If the officials had disclosed information about the epidemic earlier, I think it would have been a lot better. There should be more openness and transparency".
563 people have been killed since the virus spread, with more than 28,000 people infected.
WATCH: Australians have been evacuated from Wuhan and sent to quarantine on Christmas Island for 14 days. Post continue after video.