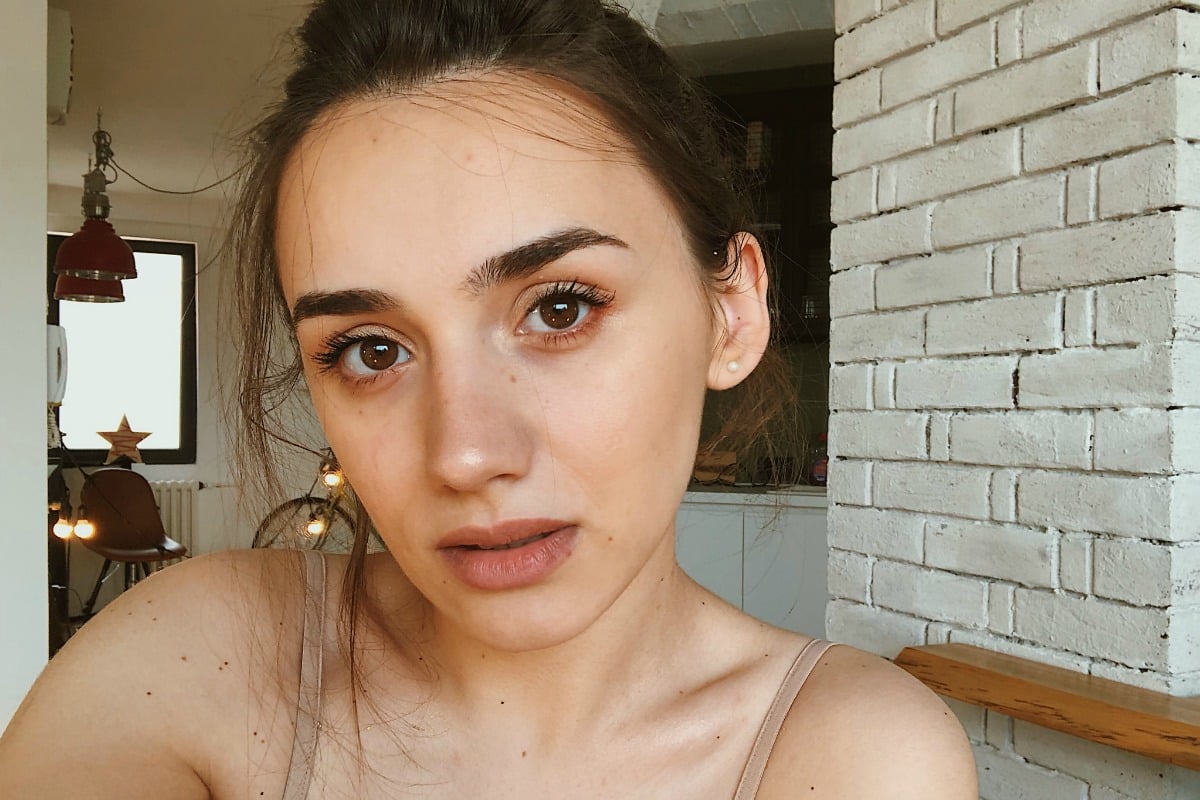 The author of this story is known to Mamamia but has chosen to remain anonymous for privacy reasons. The feature image used is a stock photo.
I was just shy of 18 when I got my first office job as a receptionist in a local accounting firm. At the time, I didn't necessarily want a corporate job with nine to five hours. But I had expensive and grand ambitions of taking a gap year to backpack around Europe.
I knew I'd be earning minimum wage, but at the time, the idea of a steady income seemed like my gateway to getting what I wanted.
I was a fish out of water in the corporate world, having graduated from high school just weeks beforehand. I had never mailed a letter or banked a cheque and I didn't even know what the skinny lattes I was constantly ordering tasted like.
I didn't own any corporate-wear so I borrowed some of my mum's old '90s office attire. I'd never really worn makeup but I purchased an expensive foundation and a nude lipstick that I thought made me look 10 years older and (I hoped) more mature.
I was just desperate to fit in.
At first, I believed that work would be a small fraction of my life. I thought I could go into my job every day and then leave it all behind at 5pm in favour of my social life. But I quickly learned that I was wrong. When you're spending eight hours a day with people, toxic energy in the workplace and tension with your colleagues takes its toll.
The women at Mamamia confess when they last cried at work. Post continues below.
Things weren't great from the outset.
Coming into what seemed like a small, tight-knit firm at such a young age was tough and often left me feeling excluded from the elite milieu. Everyone was older than me by at least 20 years and working beneath much older people had its challenges.