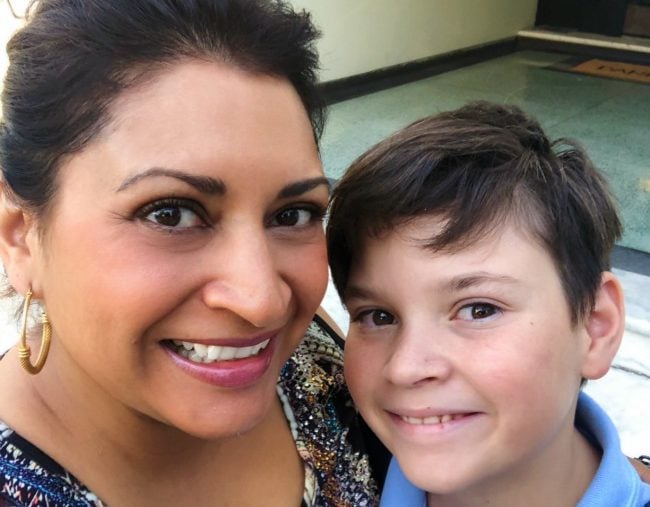 If you're not being judged for the choices you make "as a mother" (including using that phrase to literally describe your status as a woman who has a child), how do you even know you're a parent?
What we cook, what we wear, how often we look at our phones, whether we swear, or drink, or go out; it's all fair game in the court of public opinion.
Especially, especially, if a mother works to earn an income.
This is something that every working woman knows to be true, and that every new mother learns very quickly.
Take for example Khloe Kardashian.
In the three months since the reality television star became a mother to daughter True, Khloe has been criticised for everything from her postpartum workouts, to stopping breastfeeding, to holding her baby incorrectly.
Sure, she's a Kardashian, so she's 'asking for it' – but she's also just simply a new mum. Which is why there was a moment this week that broke her.
She explained her frustration with the constant negative backlash in a tweet, saying that "Mommy shamers r at a high right now."
Khloe's had enough, and so have I.
Mommy shamers r at a high right now. I'm sick, at a charity event & I'm getting slack 4being here bc I have a baby? Her dad is watching her while I'm trying 2bring awareness 2an amazing organization. But either way, what's wrong w a new mom letting daddy take over 4a few hours?

— Khloé (@khloekardashian) July 30, 2018
Is Khloe having fun without her baby at this charity event? Probably. But is she also doing something for herself? YES.
And do you know what else Khloe's doing? She's makin' money. Bringing home the bacon. Demanding the dosh.
It doesn't matter if you think she's already got enough – she's allowed to make more. Khloe's currency is her relevancy; since giving birth, she's chosen to maintain her high profile and keep working with a three-month-old. She needs to do it if she wants to keep the high-profile career she has. And, by all appearances, she wants to do it.
I know a lot of mums who would have done the same, had they been able to afford nannies – or had husbands who didn't believe that once a woman becomes a mother, that's all she is.