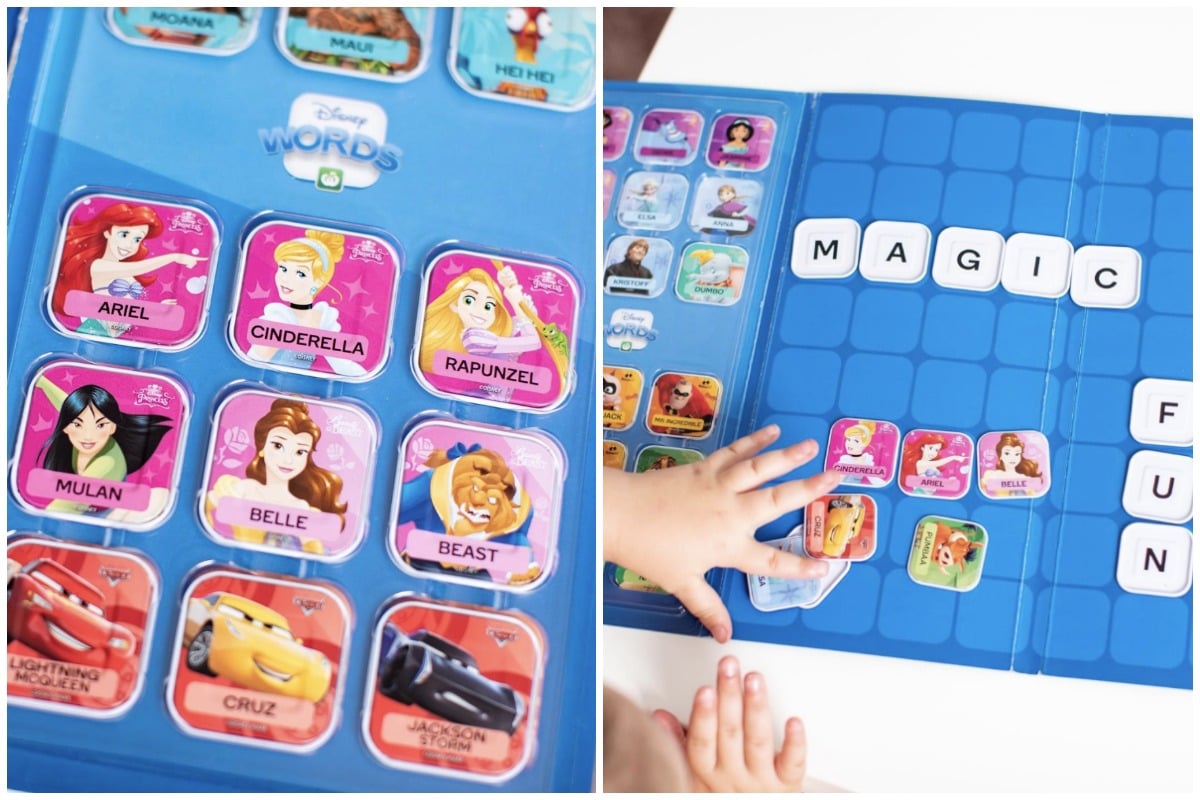 Woolworths supermarkets are this week releasing a Disney collectable range, which can only mean one thing: parents, get ready to bring your collecting A-game when you shop.
The promotion is called 'Disney Words by Woolworths', and will be available in store from Wednesday, February 27 – but this campaign is a little different.
Each collectable item is one of 36 tiles, which feature characters from Disney films such as Cinderella, Aladdin, Frozen, Toy Story and Moana on one side, and a letter or symbol on the other.
The tiles are designed to be used in word play games, meaning there's an educational focus on this promotion.
Woolworths Supermarkets Managing Director, Claire Peters said, "We set out to create a program with a difference, that will not only capture the imagination of kids and families, but can also make learning and literacy fun.
"Whether you've grown up with Disney, or your kids are enchanted by it, we know that Australian families both young and old will be able to enjoy this program."