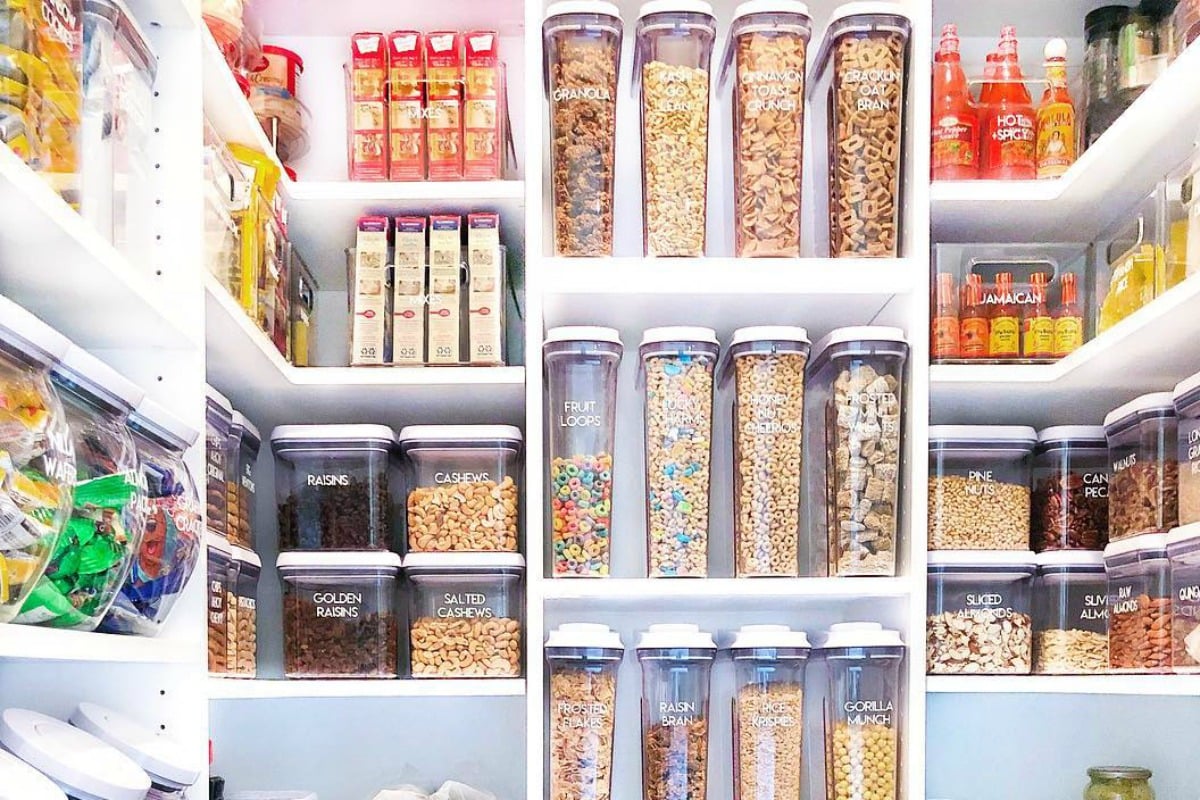 There are people in this world who put labels on clear glass jars, and then there's the rest of us.
They have the kind of pantries that go viral on social media for their container-stacking, colour-coordinating ways. And we… well, we don't.
But goodness knows we've embraced the sudden fascination with strangers' cupboards. They've been all over our feeds over the past 12 months or so, and we can't get enough of that deep, deep satisfaction and niggling jealousy that comes from viewing these pervy pics.
Here are some of the best…
A pastel dream.
Arguably the most drool-worthy viral pantry is that belonging to Adelaide blogger, Iryna Federico. It's pastel. And neat. And there are horizontal shelves for baking trays. And lazy susans so she never has to fumble for things at the back.
"I was determined not to miss anything and not have a spot for it," she wrote on her blog, From Great Beginnings.