In case you missed it, Wonder Woman is the superhero taking over the world.
She also just happens to be a female.
Sure, she's been beloved by comic book fans for years, but since the film adaptation, starring Gal Gadot, hit screens worldwide earlier this month, she's been smashing records left, right and centre.
For example, the film scored a world record when it became the highest grossing film with a female director – we're talking over AU$300 million in one weekend – of all time.
Watch the video playing above to see the best fan reactions to Wonder Woman. 
And it's got a 93 per cent rating on Rotten Tomatoes, making it tied in first place for the best-reviewed superhero movie ever.
(P.S. It's tied with The Incredibles, another superhero flick with one of the greatest female action heroes ever.)
It's also a film that is quite capable of making fully functioning, grown adult women cry with happiness.
So it shouldn't really be a surprise that social media is practically bursting at the seams with heartfelt, happy and yes, hilarious statuses about the feminist film we've waited decades for.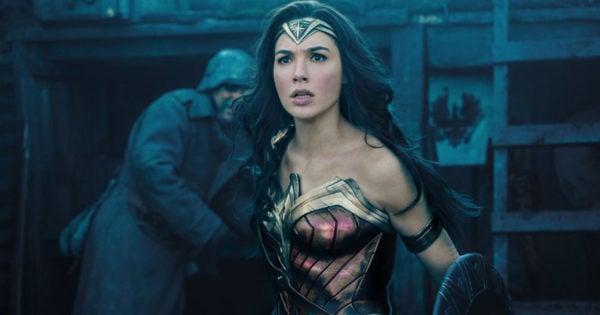 That doesn't mean we aren't re-tweeting, sharing and liking everything we see about the movie.
Here are some of our favourite reactions to the film, which are *almost* as entertaining and amazing as the movie itself.
Same.
NO WONDER WHITE MEN ARE SO OBSCENELY CONFIDENT ALL THE TIME I SAW ONE WOMAN HERO MOVIE AND I'M READY TO FIGHT A THOUSAND DUDES BAREHANDED

— meg s.s. (@megsauce) June 4, 2017