Ashley Grant-Smith passed away the day before he was due to get married in October 2017.
The 27-year-old British man had reached the end of his two-year battle with a rare form of blood cancer.
But as his loved ones struggled to piece their lives back together, his fiancée, Danielle Cumberworth, received an incredible gift, two months after his passing.
Unbeknown to Danielle, Ashley had arranged to have a custom-made engagement ring crafted for her.
"Two months after Ashley died, I got home from work and had missed a parcel being delivered. I went to the sorting office and picked it up," she told the Leicester Mercury.
"I opened it up in the car in the car park and it was an engagement ring from Ashley."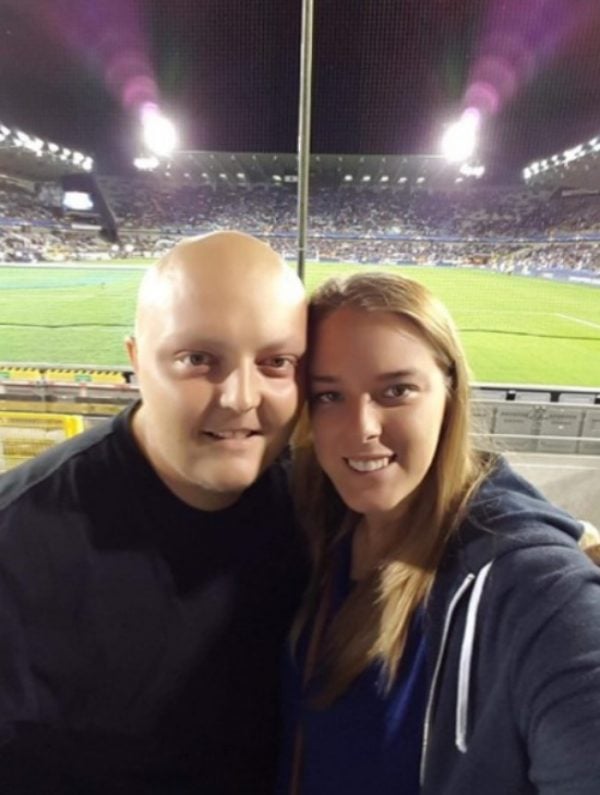 Danielle said she had not been expecting the ring at all, but was grateful for it.
"It was total surprise. I didn't cry, I laughed. He had not told me about it at all. It is a beautiful diamond ring in white gold," she added.
The couple first met while they were both on holiday in Crete in 2015.
Danielle said they had been sitting around a pool talking with friends, when Ashley showed her a small lump on his neck.
After noticing the lump had grown in size, Ashley got it checked out by a doctor a few months later.
He was diagnosed with peripheral T-cell lymphoma in April 2016, and began rounds of chemotherapy and radiotherapy, along with medical trials.
Unfortunately Ashley didn't respond to any of the treatments, and after getting sicker, it was revealed in September 2017 that his cancer was terminal.