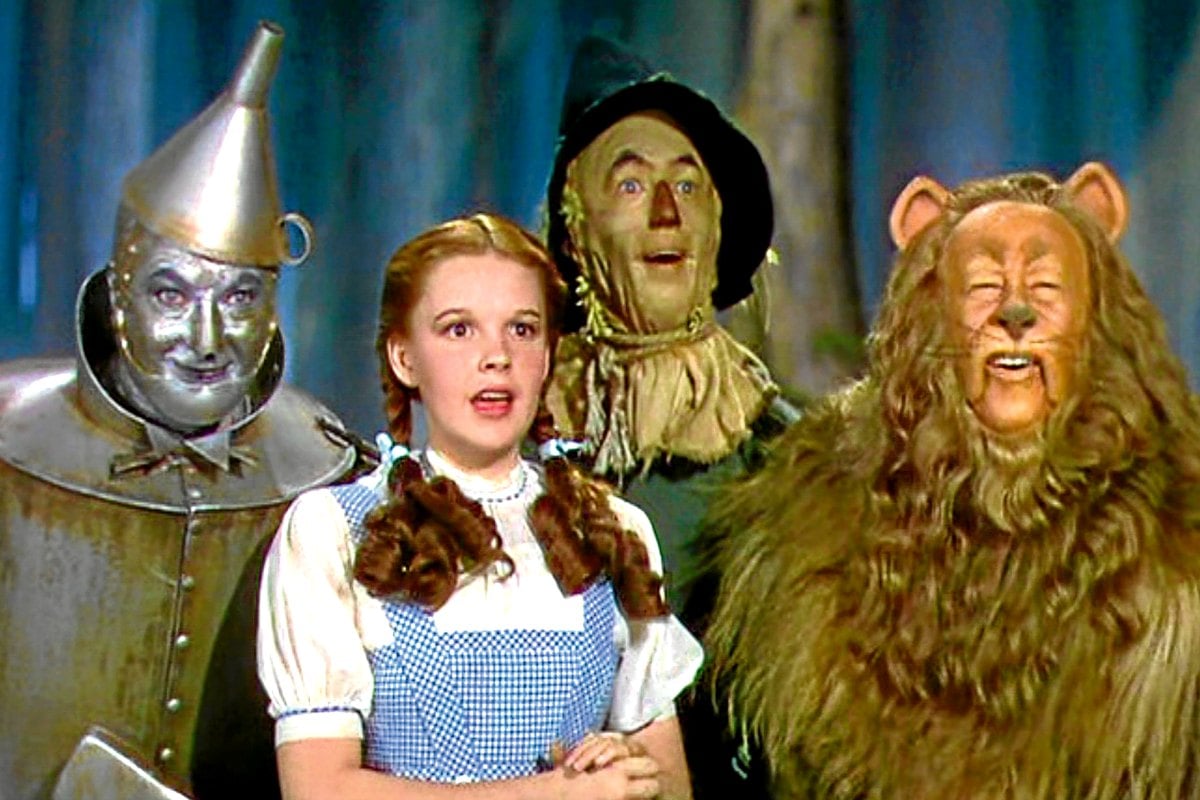 Watching Dorothy, Toto and their fantastical friends skip down the yellow brick road toward the Emerald City is arguably a quintessential part of growing up.
The iconic film, The Wizard of Oz, which is celebrating its 80th anniversary this year, is an action packed adventure story with some of the most memorable characters to ever grace our screens.
As these characters: Dorothy, Scarecrow, Tinman and Lion journey to find the Wizard they face a plethora of challenges from the Wicked Witch of the West, her flying monkeys and even angry apple trees. But behind the scenes, is perhaps where most of the unbelievable action happened, and often, not in a good way.
Watch the original trailer for The Wizard of Oz. Post continues after video.
1. The Wicked Witch suffered severe burns.
While filming one of her first scenes as the Wicked Witch of the West, actress Margaret Hamilton ended up having six weeks off production because she literally caught on fire.
In the Munchkin Land scene, the green faced witch warns Dorothy, "I'll get you my pretty and your little dog too," then disappears in a fiery exit, through a trap door underneath her. As she went through the door, Hamilton's broom, hat and cape caught on fire and left her with second-degree burns on her hand.
Frustratingly, this was the back up take that the director had requested, the first take went off without a hitch.
Upon returning to the set, Hamilton was asked to perform another fire scene. She understandably refused, so a double, Betty Danko was used instead.
Danko also suffered burns after her broom caught alight. She spent 11 days in hospital and was reportedly only paid $35 for the role.
The green face paint was another hazard that the actor faced. The paint was made out of copper based ingredients which made it toxic. Hamilton refused to eat once it had been applied and would only drink through a straw to avoid ingesting the substance.