You'd think, after defeating his opponent 6-3 6-4 6-3 in the opening round of the Australian Open last night and breaking a record in the process, Swiss tennis champion Roger Federer might have been given a moment to breathe.
But anchormen don't rest, people, and neither should Federer. No sir!
Not when one Will Ferrell (AKA Ron Burgundy) is in the crowd and has a face of determination such as this: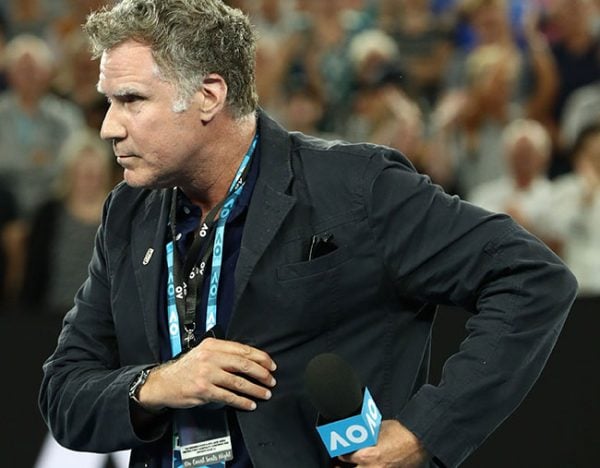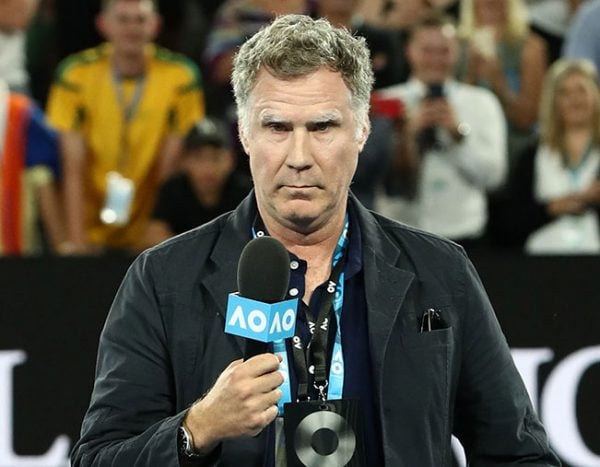 Ferrell, 50, was courtside for the match and wasn't willing to forgo the opportunity to interview Federer the way his famous Anchorman character Ron Burgundy would insist.