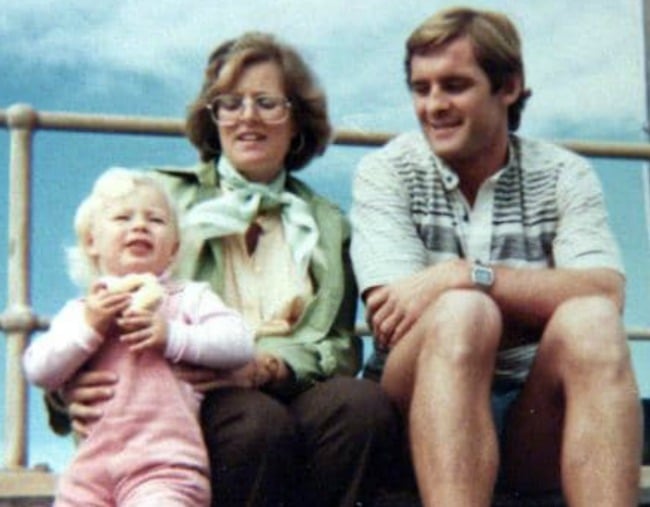 Alison is 25. She lives in Melbourne and works in marketing.
When she's stuck in one of the mundane interludes that make up life, you can find her in that signature 21st century state: white bud burrowed in ear, tuned out to another world.
She has options when it comes to escapism: music, videos, news, or social media.
But more and more, these aren't cutting it. Alison – like many women – favours something darker than a flick through the comments section of Twitter.
"There's a strange mix of morbid fascination," Alison says of her preferred entertainment. "Shock factor, but also a slight reassurance that, by listening, I'm raising my awareness, and my ability to protect myself."
She is, of course, talking about true crime podcasts.
My Favourite Murder is, well … her favourite, and in this she's not alone. The show's mix of humour, horrific cases and catch phrases ('Stay sexy and don't get murdered!') have brought women around the world no end of guilty pleasure, and also triggered some existential hand-wringing about the ethics of deriving entertainment from (often gendered) homicide.
Although US-based, the concept driving My Favourite Murder has crossed the cultural placenta; true crime shows are going gangbusters in Australia as well. Of the top 10 podcasts listed on the iTunes chart, nearly half are about true crime at the time of writing.
A rep from podcast hosting platform Whooshkaa confirms what we know anecdotally: "Looking at some large-scale true crime podcasts in Australia, we see that their audiences all heavily lean towards women."
In total, the rep says, their combined average listenership skews 72 per cent female.
But in a country where Our Watch reports that, on average, one woman a week is murdered by her current or former partner; and one in five women has experienced sexual violence – why exactly are we doing this?
What are we getting out of true crime that we aren't, sadly, getting in the offline data?
And what psychological imprint does all this leave when the earbuds come out, and reality kicks in?
F**k polite. Get empowered.
It's easy to assume that the effects of true crime podcasts are Capital-B Bad. That bingeing on them turns the world into a dark, depressing place. Where hammers get stored under the bed instead of in the shed, and front door keys become shivs on a midday run to the milk bar.