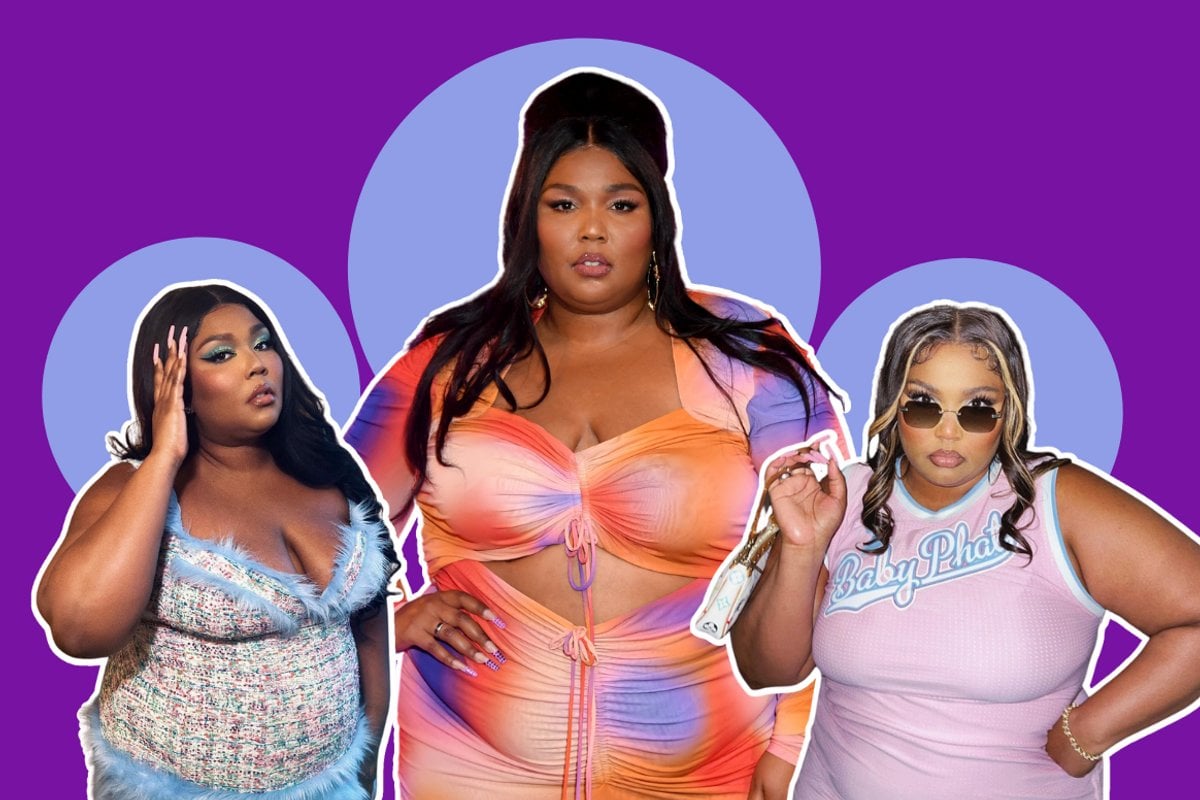 Lizzo is one of the world's most recognised female artists. She has three Grammy awards under her belt, a chart-topping album and her own reality TV show. 
Which is why it might be a surprise to hear that Lizzo's success almost didn't happen at all. 
And while her entire road to stardom may have been a labour of love and tireless effort, it was also filled with a tremendous amount of self-doubt and tough life lessons.
Watch Mamamia's ode to Lizzo. Post continues after video. 
Here's everything we know about the evolution of Lizzo, from her start in life to where she is now.
Lizzo's start.
Before she was the Lizzo, she was better known by her given name: Melissa Jefferson. 
Growing up in Houston, Texas, Lizzo had become a prodigy in playing the flute after picking it up during her fifth-grade band class. By the eighth grade, she was part of the marching band and in high school, she began to train one-on-one with the principal flautist for the Houston Ballet.
Her 'natural' gift, she admits, stems from being an overachiever during her school years. 
"When I was little, my mum would always say I was 'doing the most,'" she told V Magazine. "I would do every class, every elective, every after-school activity. 
"And I would just go until I passed out. I was really ambitious, really smart. Teachers would call my mum and be like, 'Melissa is trying to teach my class'."
She went on to major in music at the University of Houston on scholarship and played the piccolo for the Cougar Marching Band.
"I was just so good at flute," she previously explained to Rolling Stone. "[I thought], 'this is it for me. I'm going to college for this s**t'. I knew back then."