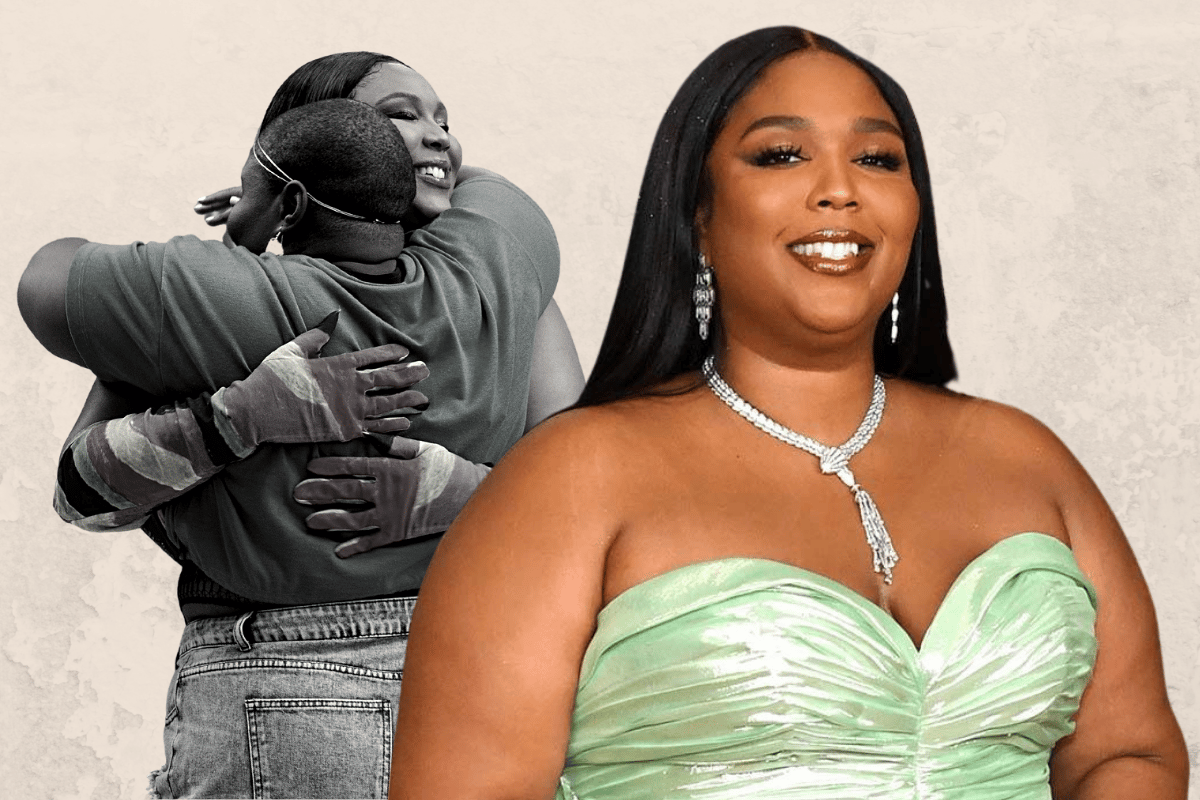 In the opening moments of her new TV show, Lizzo shares an uncomfortable truth.
The multiple Grammy Award winner, whose real name is Melissa Jefferson, introduces herself as "100% that b*tch" and then proceeds to look directly into the camera as she shares the one troubling comment that inevitably falls out of people's mouths after they watch her perform. 
"When I hit the stage, I HIT the stage," Lizzo says with her trademark sass and warmth. "And we hit them with the best big girl dances in America, and we make the crowd go crazy.
"And still, we get hit with that judgmental bullsh*t," she continues. "Time and time again I'll play a show and people come up to me and say 'oh, I don't know how you did that! I'm tired just looking at you'. 
"What do you mean you're tired just looking at me, you'd never say that to Beyonce!" she concludes. 
It's a tale as old as time, but unfortunately, also a troubling stereotype that comes as a consequence of living in a world where only one type of body is plastered across magazine covers and celebrated on global stages.  
For as long as Lizzo has been in the public eye, she's had to answer just as many questions about her body as she has about her music.
Take a look at the trailer for Lizzo's Watch Out for the Big Grrrls. Post continues below. 
Questions like how she can possibly perform such a high-energy show night after night in a plus-size body? How can she confidently walk a red carpet in a form-fitting outfit or push back against the never-ending pressure to mould her body into a different shape, in order to move higher up the publicity ladder?
But just like every other question that exists in the intersection between body image and fame, there is no easy answer. And so Lizzo has pushed forward with her career, clawing her way toward the upper echelons of the music industry, all while having to answer the never-ending questions that come with often being the only one with her body type in the spotlight.