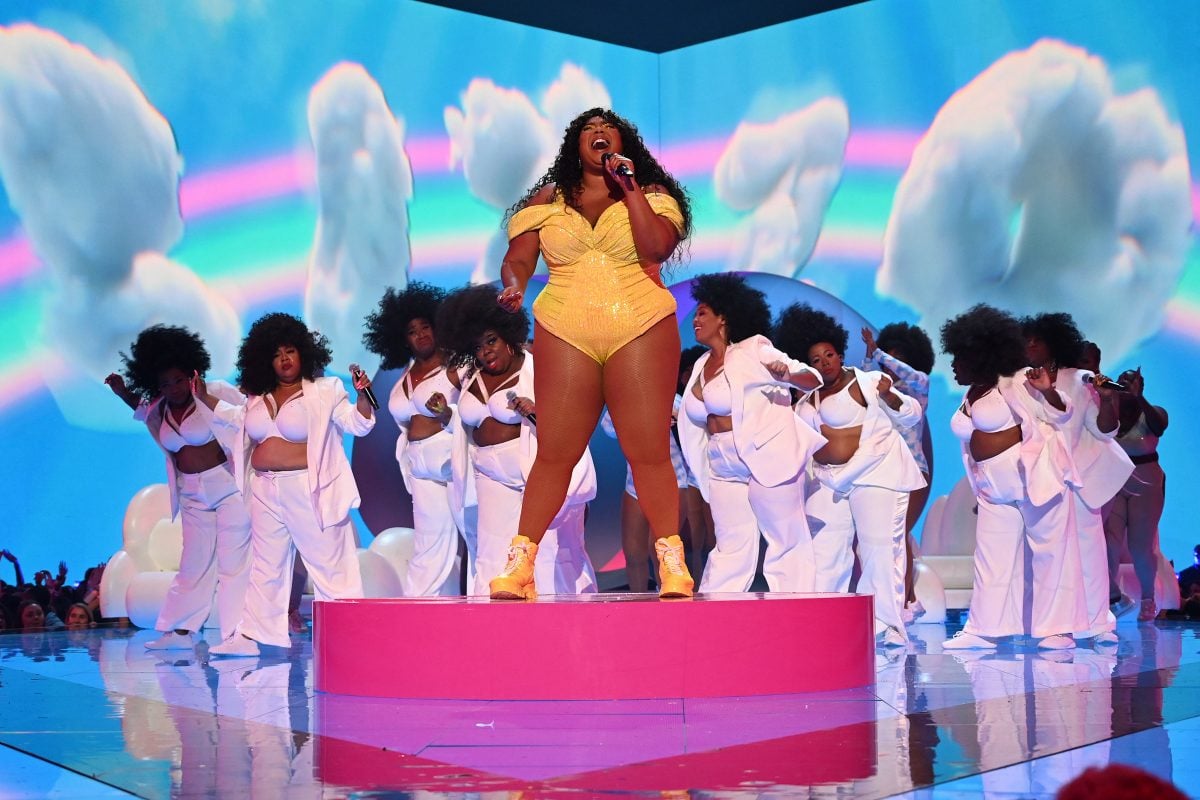 Amongst her fellow performers at the MTV Video Music Awards, Lizzo stood out like a beacon of bling. Yellow, dazzling bling.
As she performed "Truth Hurts" and "Good as Hell" at the New Jersey based awards show, with a ginormous inflatable ass wobbling behind her, Lizzo used her platform to, simply, make the audience feel good.
The rapper and singer, who has achieved a new level of prominence within the past year, performed her popular songs while surrounded by her backup dancers whom, like Lizzo herself, don't replicate the quintessential women Hollywood tends to triumph – all of them women of colour; all of them proudly displaying their different shapes and sizes.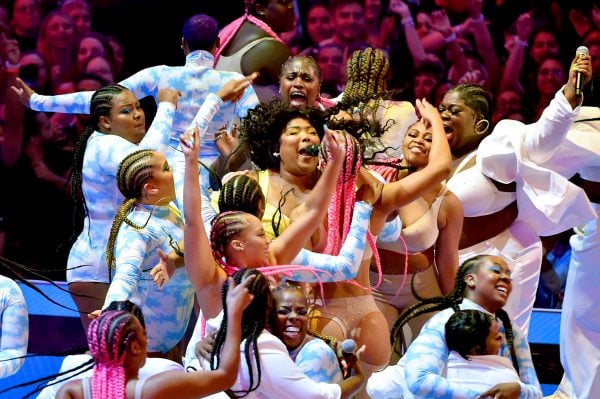 As the cameras cut to the audience members, where Queen Latifah amongst others were standing, singing and swaying, the energy in the room was palpable.
"Let me talk to y'all for a second," Lizzo said as she stepped onto a pink platform, donning a sequined yellow leotard. "I'm tired of the bullsh*t. And I don't need to know your story to know that you're tired of the bullshit, too.
"It's so hard trying to love yourself in a world that doesn't love you back, am I right?" the 31-year-old asked the audience, receiving a loud scream in response. "So I want to take this opportunity right now to just feel good as hell. Because you deserve to feel good as hell. We deserve to feel good as hell!"