The world feels a little bit colder today – and not just because of the winter chill.
Fans are convinced Bachelor in Paradise's Tara Pavlovic and Sam Cochrane have parted ways after Instagram users noticed that they unfollowed each other on the social media platform.
Just weeks ago Tara, 28, and Sam, 31, were joking about secret pregnancy tests and looking all adorable on the red carpet. And now fuelling the dreaded speculation is that neither Sam nor Tara have posted a cute Instagram photo of the two of them since June 3, which is like 17 years in social media time.
After Tara posted a humorous image of her eating pizza three days ago, comments have been rife with distraught fans questioning her and Sam's couple status.
"Wait WHAT!?!?" commented one fan on the social media platform.
"I think they've broken up- they've unfollowed each other on insta," said someone else.
"Yeah do some solid insta stalking and you realised love is dead," wrote another.
And today, the roller coaster continues, as it now seems Tara and Sam might be trying to quash the speculation. Overnight, the pair went and re-followed each other on Instagram. A fan posted about this most recent development about 3am on Thursday morning. What does this all mean?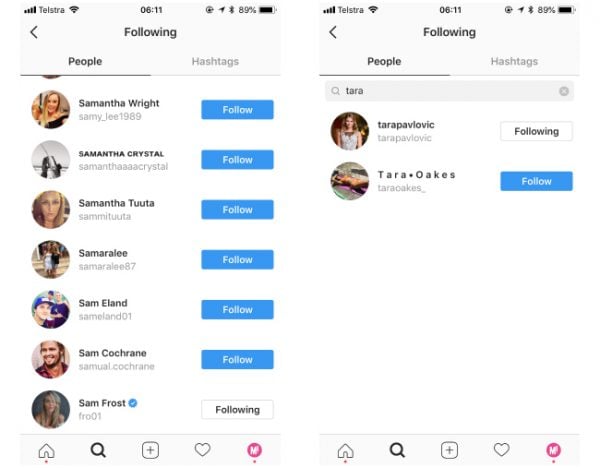 So as we wait for answers, our hearts are feeling a bit fragile.
We first watched the unsuspecting couple fall in love on the inaugural season of Bachelor in Paradise and they're currently engaged to be married - something we hope that one day we will have the honour of being able to get ridiculously excited over.
Mamamia has reached out to both Tara and Sam for comment to get to the bottom of this situation, but for now let's just chalk this up to a little misunderstanding and pretend that everything is okay.