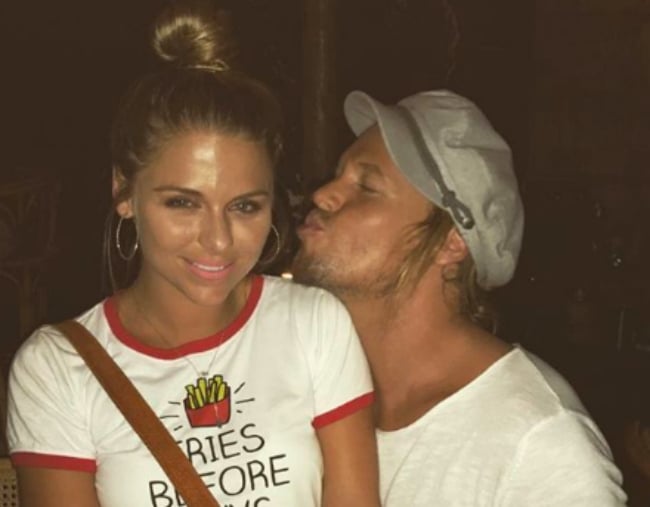 Update: Since publishing, Tara has responded to the breakup with Sam on Instagram. See below.
Dear Bachelor Gods, it's real.
Bachelor in Paradise's Sam Cochrane and Tara Pavlovic have broken up.
Sam shared the sad news in an Instagram post on Saturday, saying he's heartbroken that his engagement with Tara has been called off.
"The fairytale that I took part in was deep and surreal. My proposal was meant to be forever but life sometimes takes you away from the dream and you wake up," the 31-year-old captioned an image of his proposal on the reality TV show.
"So…deep breath…. this has come to an end. I loved Tara with my whole heart and those two people in Fiji fell completely. Watching something you valued fall apart and what you love follow a different path is one of the most difficult things."