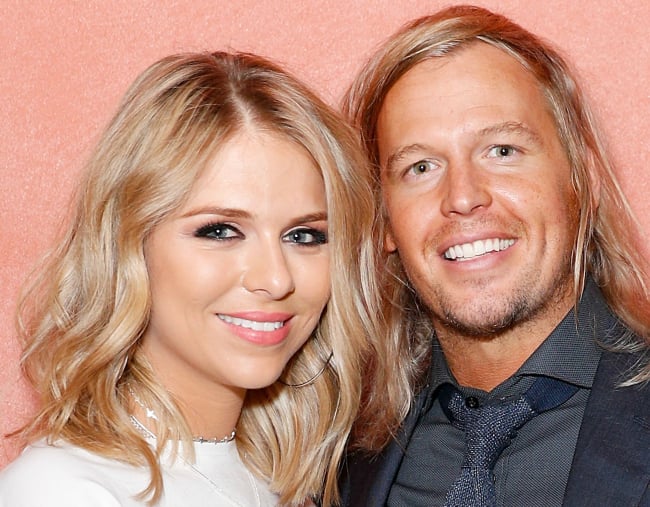 Why did Sam and Tara break up? It's a question a lot of people were asking when the reality TV pair parted ways in June.
Now both Sam Cochrane and Tara Pavlovic have spoken publicly about the breakdown of their "unhealthy" relationship – and things have got seriously ugly.
Today Sam has posted another searing insight into the relationship breakdown on Instagram, claiming he hadn't spoken to the media before now, because he thought he would always love her.
"I've woken up today wondering how I could have misjudged an individual so much. I never wanted to discuss the things I had experienced and wanted to move forward with my life. I put up two posts and never mentioned her name and never put her down. Just my sadness in what is now out in public. Ultimately I didn't talk because I was embarrassed and ashamed at what had taken place but also because I thought I would always love her," he began.
"So I allowed the horrible stuff just be a moment in time and try to move on myself. I allowed over two months of nastiness to continue after the break up but we had always promised to never go to the media. I ignored many, many requests to hear my side of the story but believed that the truth would be too damaging for someone that I ultimately loved and wished the best for."
The 31-year-old shared that during his holiday in Bali, he was shocked to see that Tara had spoken about him to the media.
"Then 5 days into me being in Bali she decided to talk about me, the relationship and painting an awful picture of me for the sake of money, branding and endorsements. I fought long and hard with the idea of shedding light on what I believe to be a very serious issue. There is never an excuse for what I've experienced and it was love that prevented me ever mentioning it. I did everything I could to keep these matters private. I wished her happiness and a good life and hoped she would learn. I had moved on and past it all," he wrote.
"She had moved in with someone within days of us ending also, so one would assume that she would have no need to mention me again. Wrong. I am so shocked to learn from private messages the men that have gone through what I have. I plan on doing all I can to shed light on it and help both men and women. There is no excuse, no reason or way of justifying it. I hope this will be the last time I have to discuss her or the relationship."
While Sam admitted he was heartbroken, he said he will do everything he can to help others out of what he says was an unhealthy relationship.
"But I do plan on making a difference and doing what I can to make things better in anyway I can. I never wanted this and I only wish for peace. To people that choose to judge me, I accept it. I really wanted the perfect story but in life, there is always a lesson. Thank you for the words of support. I pray this is the end and that the ugliness can stop. If it doesn't I have so much more to defend with. I don't want that," he finished.
The Instagram post follows Tara's interview with the Daily Mail last week, in which she labelled the relationship "toxic", saying Sam "threatened to leave and played games."
Shortly after, in an interview with Woman's Day, Sam shared his side of the story, claiming that 28-year-old Tara's "excessive drinking" allegedly led her to bite, punch and kick him.
Tara denied Sam's claims, posting a photo to Instagram, in which she was sharing a glass of champagne with a friend on a plane.
"There are terrible people in the world. I've learnt that over the past 6 months," she wrote.
"I reached a low I never knew I could reach and I turned into a person I have never been before," she continued.
"Don't let narcissistic people with hidden agendas emotionally bring you down… I am so grateful for my amazing, REAL friends and my family. You all know me and you know I am a good person and that's all that matters."
Sam later reposted Tara's image with his own commentary.
"I'm terrible 3 days later because I finally defended myself and spoke out after her trying to attack me in the media. I never wanted to discuss any of this and had wanted to move on. I only wanted peace," he said.