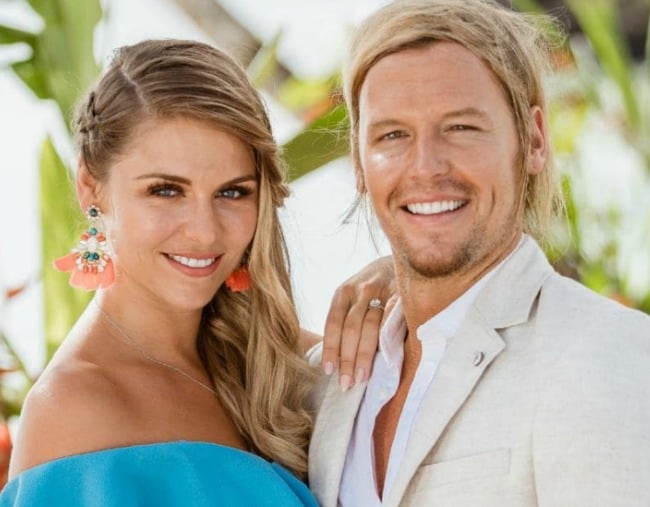 Pour yourself a mango daiquiri and take a seat pls.
We need to discuss a matter of national significance.
Earlier this month Bachelor in Paradise's Sam Cochrane and Tara Pavlovic announced they had broken up.
What followed was a wave of national mourning.
The hashtag #PutYourMangoDaquairisOut began trending.
People started slathering fake tan on their pale, wintery bodies, then they gathered around their local pools to discuss their feelings.
If you listen really carefully you can still hear the distressed screams of 'What about the banter?' echoing through the city streets.
And now we need to add insult to mango daiquiri injury.
It seems Tara may have already moved on from Sam.
You see, last night Tara posted something on her Insta story. Something so scandalous and so foreboding, it raised my investigative journalist hackles.
The thing Tara posted on her Insta story was a video of an unknown man, who is approximately 25-35 years old.