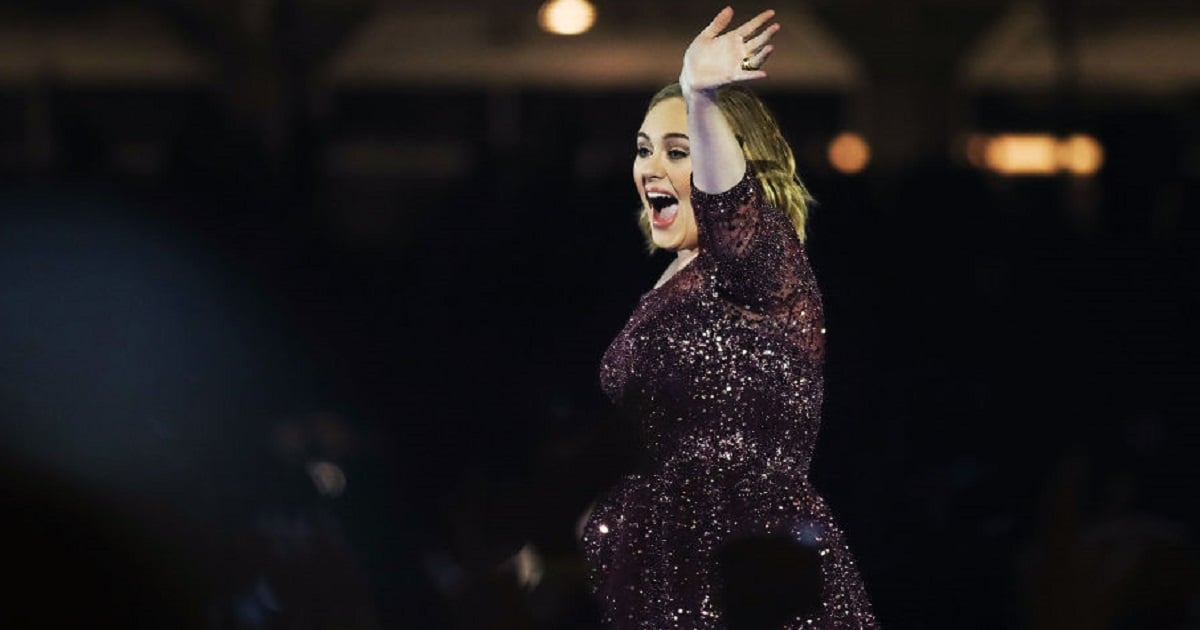 If you missed out on seeing Adele perform live during her recent Australian tour, you may have missed out for good.
Despite being widely considered one of the best live performers of all time, receiving rave reviews every time she picks up a mic, the singer says performing isn't something she thinks she's good at and leaves her feeling "vulnerable".
Adele told the audience at a recent concert in New Zealand, "Touring isn't something I'm good at – applause makes me feel a bit vulnerable. I don't know if I will ever tour again," the Mirror UK reports.
Adele certainly seemed comfortable on stage, impersonating Beyonce in front of a thrilled Melbourne crowd. Post continues… 
"The only reason I've toured is you. I'm not sure if touring is my bag. My greatest accomplishment in my career is this tour."
At just 28-years-of-age, Adele is one of the best-selling artists of all time and she still has a long career ahead of her, if she chooses to pursue it. However in the past, the singer has spoken of severe stage fright, telling the Mirror UK  in 2015 she is normally afraid to try anything new.
"I get so nervous with live performances that I'm too frightened to try anything new."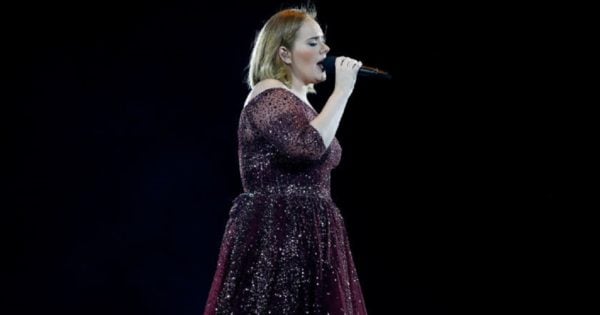 And instead of performing getting easier the more she does it, she says it's actually getting worse.
"It's actually getting worse. Or it's just not getting better, so I feel like it's getting worse, because it should've gotten better by now."
Adele certainly seems to be the kind of performer who puts a lot of pressure on herself to be perfect, stopping a live performance at this year's Grammy Awards because she felt she was slightly out of tune and not doing the late George Michael's song "Fastlove" justice.
She asked to start over and belted out a perfect rendition of the song.
Bec Judd talked about being a celebrity working mum on a recent episode of I Don't Know How She Does It. Post continues... 
Adele broke so many records in every city she visited during the Australian leg of her world tour with 600,000 tickets selling and her Sydney concert at ANZ stadium becoming the single biggest concert ever held in the country with a crowd of 100,000.
The London-born singer's show in Perth was the quickest selling event in the history of Domain Stadium and Adelaide Oval became the stadium's largest audience.
Adele also performed in Melbourne and Brisbane.
The singer - who resides in London in the UK - confirmed at her Melbourne concert she and husband Simon Koneki were married. They have a four-year-old son Angelo James and there have been unconfirmed reports she is pregnant with her second child.
Did you see Adele perform during her recent tour? How amazing was it? Answer in the comment section below.