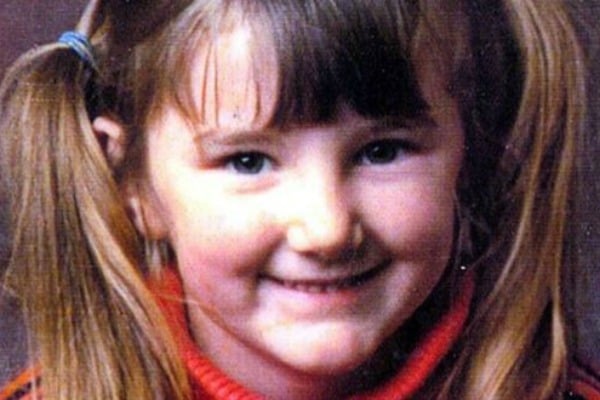 It's the case that's been dubbed Ireland's Madeleine McCann.
On March 18, 1977, Mary Boyle vanished from her grandparents' remote dairy farm in County Donegal.
The Birmingham-born girl, who was visiting her elderly relatives for the St Patrick's Day holiday, was just six years old.
To date, Mary remains the youngest child to ever go missing in Ireland.
Four decades on from Mary's disappearance, no body has ever been found.
Watch the trailer for True Crime Conversations, Mamamia's true crime podcast, below. Post continues after video.
Mary disappeared from her maternal grandparents' house while playing outside with her siblings, older brother Paddy and her identical twin sister Ann, and her two cousins.
It's believed that while playing outside, Mary followed her Uncle Gerry who was returning a ladder he borrowed from a neighbouring farm.
At some point on the way to the neighbour's house, which crossed through bogland, Mary turned around to walk back to the house.
The walk back to the house should not have taken Mary more than five minutes. But she was never seen again.
While washing dishes inside the house, Mary's mother, Ann Boyle, was told to check on the children by her father.
"'They're fine', I said, 'I can hear them playing,'" Ann told new BBC true crime podcast, No Body Recovered.
"But he said it a second time and I said, 'I will look out.' I went to the window and I couldn't see the kids," she recalled.
"I went as far as the door and I could only see a couple of them. I went over then as far as the gate and I said, 'Where's Mary?' The other four children were there and they said they hadn't seen her since dinner time.
"I panicked right away because [she] didn't know the area."
I haven't said this enough but the new documentary about Mary Boyle is essential listening.

It's heartbreaking and the family deserve justice. The government has to do something.

Please spread the word.
https://t.co/8vCLUsuuvw

— Bryan Wall (@Bryan_Wall) December 2, 2019