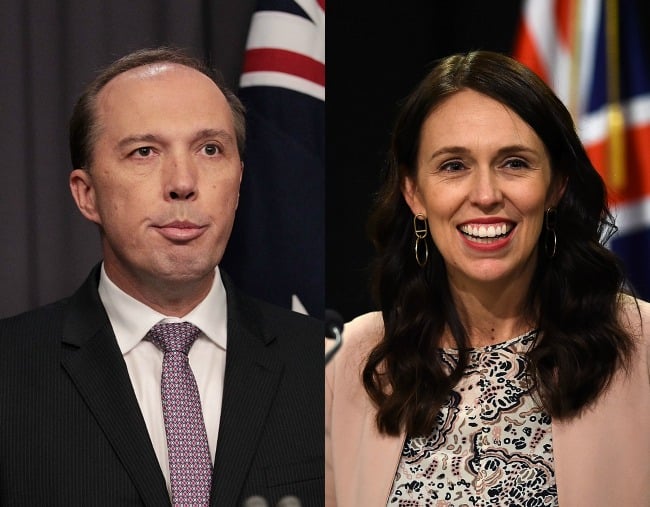 A PSA for all Australians – it has come the time where we need to make a stand, pack our bags, purchase our tickets and fly across the Tasman to start again where the grass is greener, the air is fresher and the future is brighter, in New Zealand. Because let's be honest, what the f*** is going on in Australia?
Australia, a country where "the land abounds in nature's gifts"– the ones we are killing because we can't even ban the bag. Australia, a country of "those who've come across the seas with boundless plains to share" but only if you arrive by one particular way and definitely not if you really need it (despite being a nation substantially made up of migrants).
You see, in reality, it seems Australia is the country of contradictions and the land where decisiveness and leadership are no longer prerequisites for those elected to lead our country, just "desirable" attributes. So for the good of all my fellow Australians I say, let's see some sheep and make our way to the land of the Long White Cloud where they actually get shit done.
For a decade it seems Australia can't even decide on one Prime Minister to fill their actual term. We pick one major party (well most of the time when we can decide on just one) that is minutely different from the other major party (because let's be honest how different are they these days?) and then we decide half way (sometimes less) into their term that we don't like the leader.
So rather than focusing on making positive policies and changes we instead focus our attention on the indecisiveness and incompetence of those who are meant to lead our country as they um and ah over who should be 'in charge.' It is like a living and breathing soap as they backstab each other and talk about each other behind each other's backs until eventually a challenge is announced and a decision is made, which lasts a little while until it all begins again.
Meanwhile our Kiwi friends pioneer the way and elect an intelligent, competent, strong leader in Jacinda Ardern who leads a country while pregnant and now with a newborn while at the same time making decisions for her country that have purpose and make a difference. One example of her leadership and actual decision making is the recent policy to ban single use plastic bags from the entire country. And to do it in six months.
Back in Oz the plastic bag ban is just too difficult. We don't have enough nous to ban something that is a known environmentally toxic, harmful and devastating object to our environment. We can't even do it properly at our supermarkets. Apparently it is too hard so we give up and then introduce mini plastic collector items to reverse any of the actual good we did for the week it was (sort of) in place.
Australia banned plastic bags. But even that was too difficult…