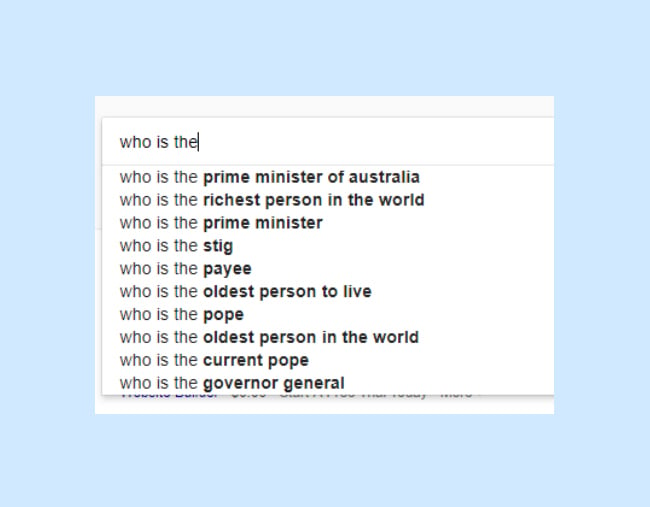 Australian politics is WILD.
So wild, we're not really sure who our prime minister is on any given day.
So in the midst of another leadership spill on Tuesday, confusion peaked. We have Google Trends to prove it.
Yup. As Peter Dutton challenged Malcolm Turnbull for the Liberal Party of Australia leadership, and therefore the role of PM, Australians took to our trusty friend Google to figure out what the heck was going on: who is prime minister?
We've had five prime ministers in 11 years, and that nearly become six yesterday. It's hard to keep up, okay?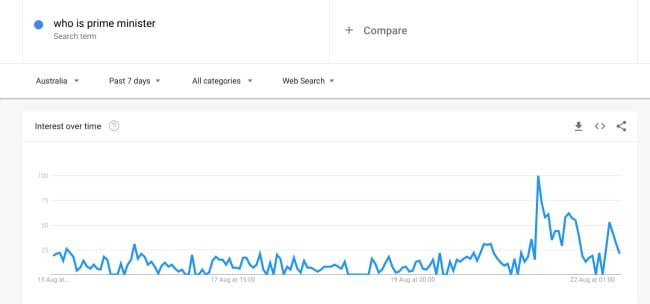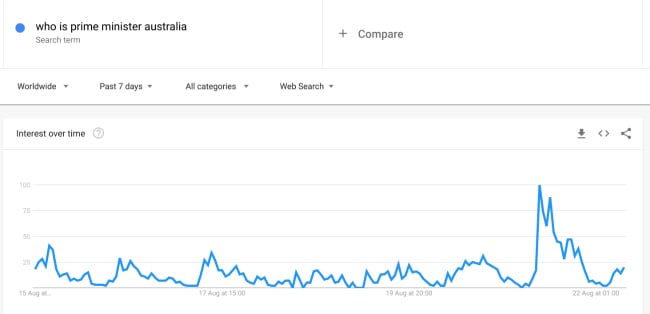 Google informs us that Turnbull is currently PM, but honestly, even he doesn't look sure?
And just when we thought we'd got it all figured out, there are rumours swirling that Dutton may give this leadership spill thing another go...  Yikes.
Keep up the Googling, Australia.
Don't know what's happening in Canberra? Mamamia Out Loud speaks to the woman who broke the #libspill story, Sharri Markson....