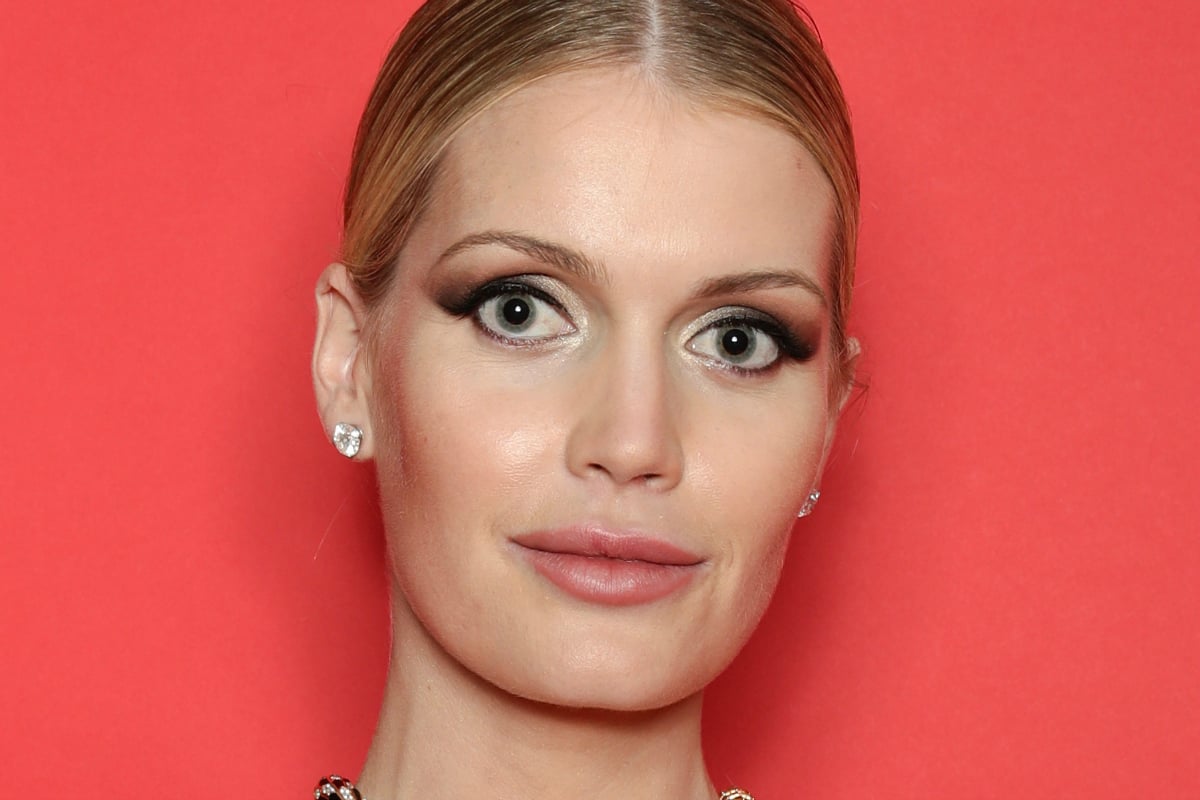 At today's Melbourne Cup, a touch of British aristocracy will be wafting among the local celebrities, fashion influencers, and vaguely familiar ex-reality-TV stars fighting for a perch in the Birdcage.
Lady Kitty Spencer, niece of Princess Diana and cousin of Princes William and Harry, has been invited to the race as a 'special guest'.
No doubt organisers hope the 28-year-old model will bring a touch of class to an event most Aussies see as a chance to frock up, swill prosecco and leave work early. But more importantly, that she'll bring her half-a-million Instagram followers along for the ride.
More of that shortly. But first, a pertinent question…
Who is Lady Kitty Spencer?
With a name like hers, it'll be no surprise that Lady Kitty Eleanor Spencer comes from British noble stock. She was born in London on December 28, 1990, to model Victoria Lockwood and Charles Spencer, 9th Earl Spencer, who is the younger brother of Diana, Princess of Wales.
Lady Kitty was just six years old when her aunt died in a car crash in a Parisian tunnel, but told Vanity Fair in 2016 that she remembers her fondly.
"There are only a few memories, but special and happy memories," she said, "and I'm so lucky to have those."