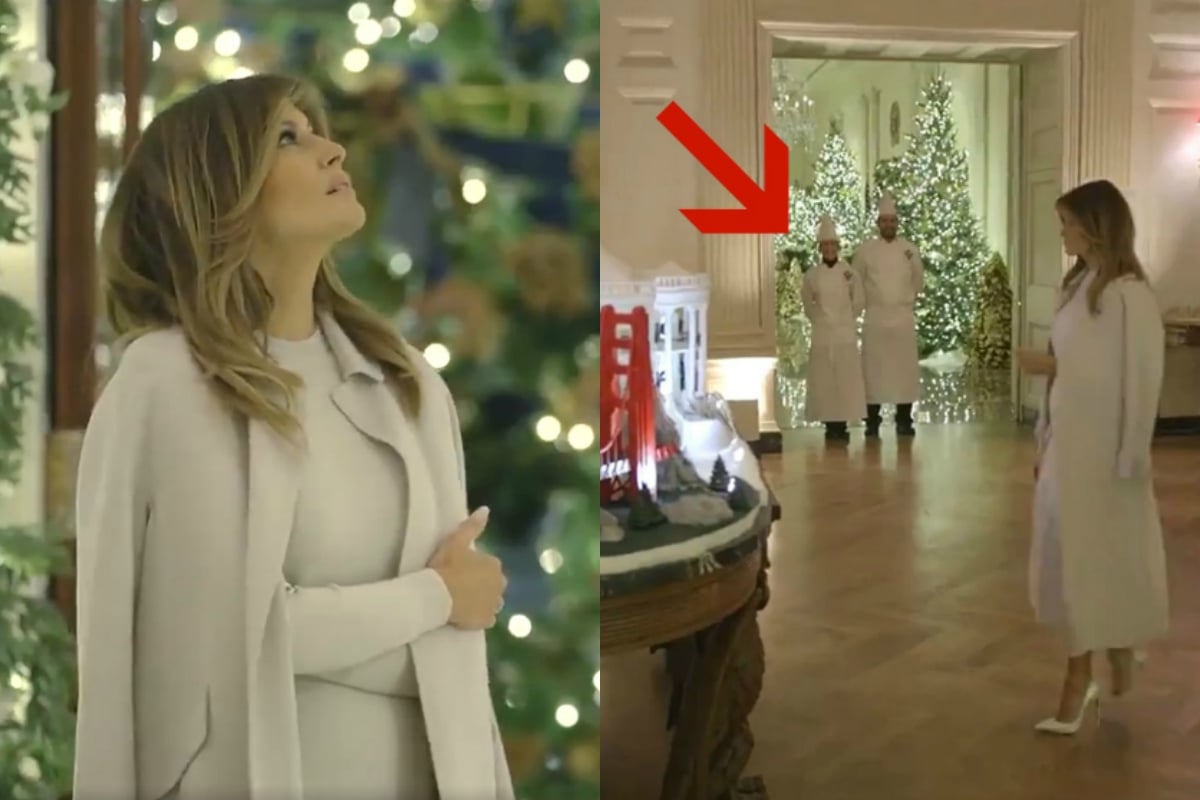 While Donald Trump has been tapping away on Twitter about his own impeachment hearing, Melania has been busy transforming the White House into the temporary Christmas floor in a department store.
And if we're using last year's Handmaid's Tale-inspired red trees as the bar in which to measure this year's decorations against, Melania has well and truly nailed it.
The lights are pretty, there's fake snow, and most noticeably the trees look like actual Christmas trees and not like Elisabeth Moss without her handmaid's wings.
See, it's pretty. Just don't watch it 12 times. Post continues below video.
But then if you watch the video shared by the FLOTUS more than once, you start to wonder… things.
Weird things, like:
Does Melania Trump own 'house clothes'?
Sure, she's appearing in a professional video to be seen around the world but… that's not what we look like at home.