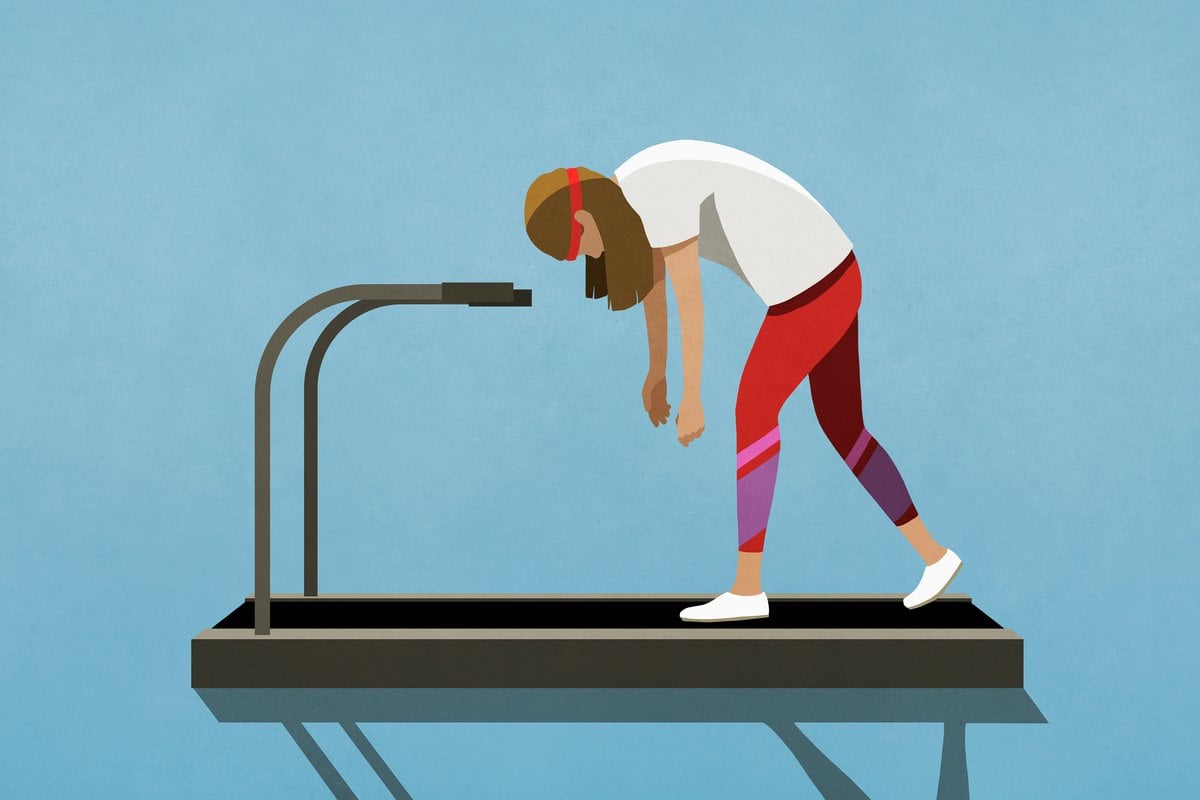 If you're recovering from COVID, chances are you've had a zillion different questions kicking around in your head. How long should my symptoms last? Why am I not better? How do I know if I have long COVID?
What makes it even more confusing is that everyone's experience with the virus is different - and with many of these questions, there's no one single right answer.
One of the most common questions, though? When can I start exercising after COVD? 
Watch: Just six characters who would OWN the pandemic. Post continues below.
If you've been slinking around on the interwebs, you've probably noticed a heap of people talking about exercising after recovering from COVID. 
Co-founder and CEO of Keep It Cleaner Laura Henshaw recently spoke about these feelings associated with not being able to jump back into it after COVID.
For many people who enjoy regular exercise, skipping workouts and taking time off their usual workout routine can result in feelings of guilt. However, the fact is that pushing yourself too soon after recovering from COVID can have some very negative effects.
On Instagram, Henshaw wrote to her followers: "If you feel any guilt or shame around not exercising/moving if you have been unwell, take a big deep breath in and out, and on the out - let it go. Release all the guilt."