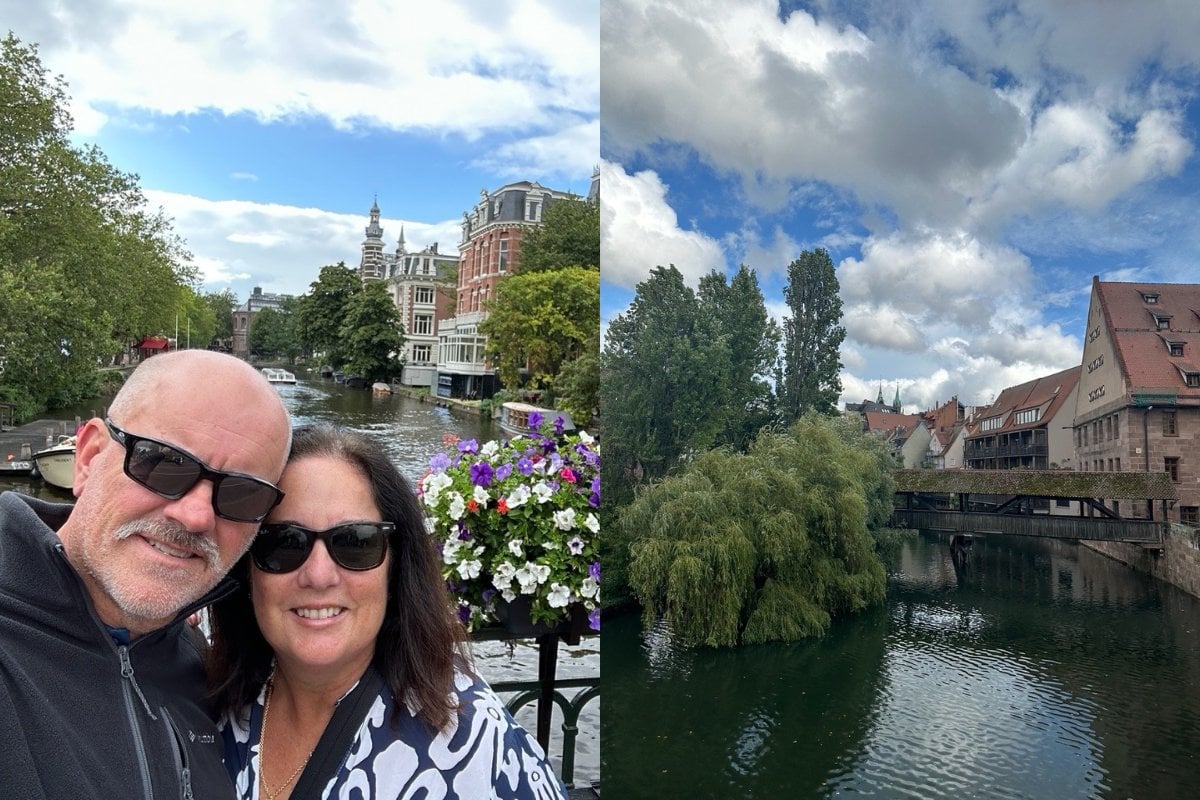 My husband and I have done eight ocean cruises (between 2016 and 2019) on our own, with our kids and with extended family groups. We had never done a river cruise before. We realised once we were on the cruise that we had not given the cruise itself much thought. To all the naysayers who had said to us smirking, "You're a bit young for a river cruise", we had replied smugly, "Who cares?"
Turns out we did care.
Our cruise was with Viking - The Grand European. Two weeks in July from Budapest to Amsterdam via the Danube, Main and Rhine Rivers, it was our treat to ourselves for our 30th wedding anniversary.
Watch: Mamamia's hot tips for your next vacation. Post continues after video.
The cruise was the last part of a seven plus week trip to Europe. We were very much looking forward to unpacking properly and once after being on the go for five weeks. We were also looking forward to some luxury. We were rewarded with all of this although we did have to pack and unpack once mid journey as we swapped from the Viking Gefjon to the Viking Ve. This was because the water level in the Main Danube canal was too low. Who knew that this happened? We didn't, but it was actually the third trip in a row for the Gefjon where this had happened. It was a small inconvenience, and the logistics were handled expertly by Viking.