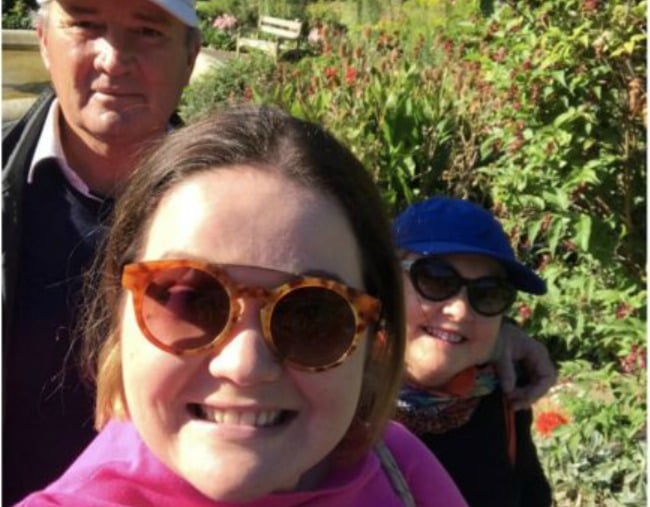 There are two types of people in the world – those who have been on a cruise, and those who have not.
Up until three weeks ago, I was part of the latter group.
I grew up on a cattle property and am used to being on land. In fact, being on land is the only way I know how to holiday. But not anymore.
When I got the opportunity to holiday at sea I jumped at the chance and decided to invite my parents along for the ride because they too, were only land-holidaying people.
I'll admit, I was nervous.
I had no idea what being on a boat was going to be like and nor did my parents. But once I stepped onto the ship, my trepidations swiftly faded away.
All of a sudden, we were in another world and it was exactly what we needed.
It's hard to call the Carnival Spirit a ship. It's more like a city on the ocean. It's 12 decks high, holds over 2000 passengers and has everything from a cinema to a world class restaurant.
Oh… and a spa… 24 hour ice cream… comedy shows… three pools… and a water park. OH. And shops.
So if you've never considered going on a cruise, or better yet, a cruise with your family, here are five reasons why you should:
1. There's no arguing about where you SHOULD go.
Land holidays, as they shall henceforth be named, are usually all about compromise, especially when you are with your family.
First you've got to decide where you go and then how you are going to get there and then where you are going to stay and then how many nights you will be there for and what you will do while you are there and whether or not you'll have time to go to the shops. It's EXHAUSTING.
But cruises? There's none of that.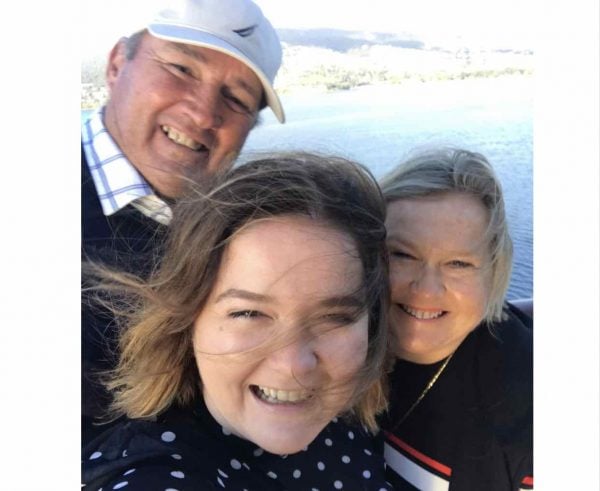 My parents and I were on a five day cruise to Tasmania, stopping for one day in Hobart and one day in Port Arthur. We knew where we were going and how we were getting there, so then when we got there-there was no time wasted. Everyone was happy.
We docked in Hobart just as the Salamanca markets were opening, spent a beautiful morning there where Dad bought 'the best honey he's ever tried' and walked around the city for the rest of the afternoon.
2. You get to relax and explore different parts of the country.
Another thing about land holidays is that you have to choose what kind of adventure you are going to have.
Are you going to stay on land and chill out by the pool drinking cocktails and getting massages and reading your book, or are you going to explore?
If you choose to do both, you'll probably need two weeks. But on a cruise, you do both.

I spent two days hanging out on deck in the adults only pool reading my book, catching some rays and getting a facial and two days visiting places I'd never been before.
This makes it in my mind the best of both worlds.
3. It's all about quality time with your family.
"GAH, I've got no reception." - Me
"I think my phone might be broken." - Mum
"Bugger it. My Spotify isn't working." - Dad
For two very short hours (until we found the WiFi password) Mum, Dad and I were processing the idea that we were going to have a forced screen free three days at sea.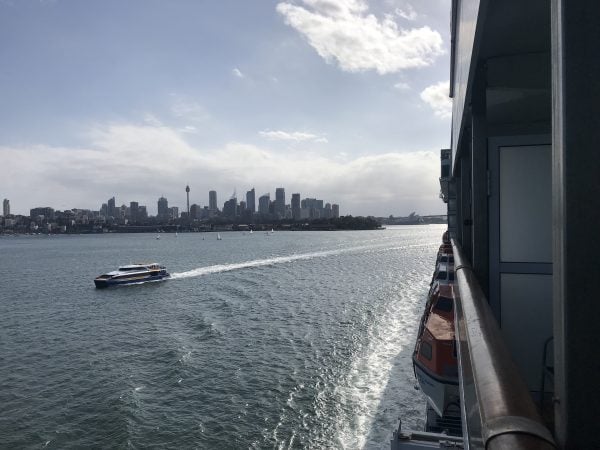 And thankfully, even after we found the WiFi password, that's what we did. A screen detox. And because of that, we ended up making memories we hadn't made since a time before mobile phones and iPhones.
We had discussions.
We explored the ship.
We even played mini golf.
It was glorious.
4. Everything is done for you, from food to fun.
The beauty about choosing to holiday on the water is that everything is taken care of, every meal is sorted for you - which makes life easy.
And if you want to eat fancy, like we did for two nights, you can thanks to the award winning restaurant on this boat.
If you want to chill and go to the spa, you can.
But if you want to learn her to make jewellery or do a seminar on posture or play bingo or even watch a movie, you can also do that.
The options are all right there in front of you, all you have to do is choose.
5. You get to go overseas without actually going overseas.
'The blue desert' as regular cruise goers call it, or the ocean, as first timers know it as, has the ability to make you feel like you are setting off on a great adventure into the great unknown.
There's something about being out at sea that makes you feel like an explorer. And, if I'm being honest, it's a bit addictive.
No wonder there are so many frequent cruisers out there.
Cruise holiday: 1.
Land holiday: 0.
You can find out more about Carnival Australia's cruise packages here.