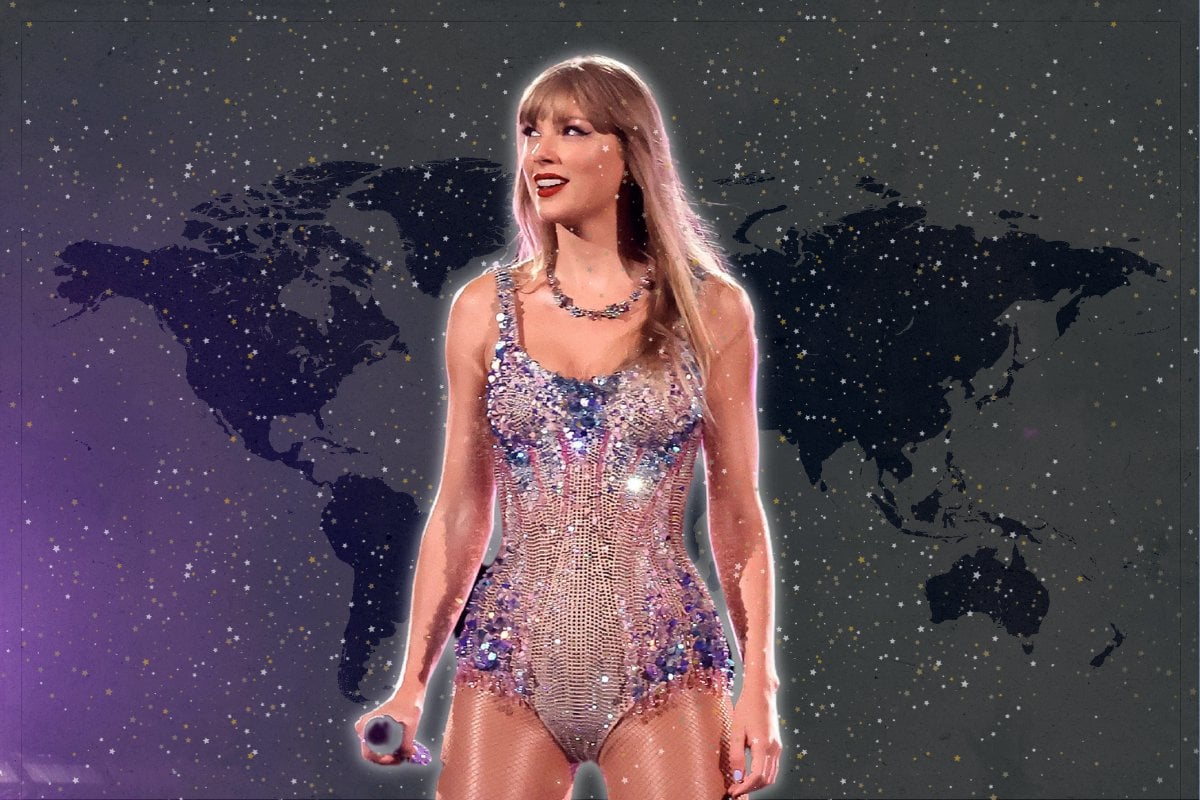 Did you get tickets to Taylor Swift's Eras tour?
Actually, let me be more specific: Did you get your mitts on tix for Taylor's Australian shows?
Because, me neither… But you know she's playing a bunch more dates right? Like, HEAPS more.
They just happen to be in countries other than Australia. But that little tidbit is stopping approximately no-one.
In fact, according to Expedia Group's Unpack '24 report, using insights from 20,000 travellers, the opportunity to head overseas to see our favourite artists perform during their international tours is just the kind of (really, very, extremely good) excuse many of us have been looking for to book a holiday.
Introducing: tour tourism.
Aka, my favourite kind of holiday.
Travelling thousands of kilometres for the sole purpose of catching your favourite artists in concert isn't a new concept. There have long been superfans who follow their favourite musicians around the world – myself included.
When Daft Punk came to Australia back in 2007, my friends and I bought tickets to their shows all over the country. A few years later, I flew to Berlin to see two of my favourite (Aussie, lol) bands play live on the other side of the world. And then popped over to London to see them again. Because… why not? I was in the area, after all.
While I was there, I took a few extra weeks (six all up) to travel around Europe and just basically live my best life. That is the beauty of tour tourism, and you guys – I can't recommend this enough.