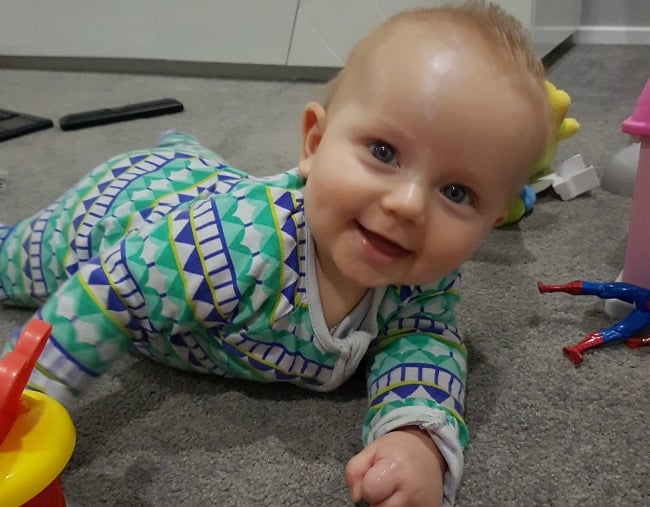 When Sabrina McDonald's son was born in December, he passed every single test with flying colours: little Alec was a perfectly healthy baby boy.
But barely a week living in the world, and something suddenly changed. His Gold Coast mum recalls trying to rouse her seven-day-old son at 4am only to find he was reluctant to feed, he was lethargic and he had a temperature of 38C.
Two hours later, Alec still wasn't feeding. Ms McDonald, 29, couldn't make sense of it. Her two-year-old daughter Keeley had never behaved like this. She'd put Alec to bed the night before at 11pm and he was completely fine.
"I thought, 'You should be starving. There's something seriously wrong'," Ms McDonald said.
She grabbed her husband, Scott, and they rushed their son to hospital, where they watched as his condition rapidly worsened.
He developed a scarlet red rash across his torso, became extremely irritable, would scream at the lightest of touches and wouldn't eat unless forced. He also stopped breathing right before their eyes several times.
Ms McDonald said doctors were at first unable to explain Alec's illness, and ran "every kind of test you can think of", but the lack of answers left her terrified her boy would not survive.
"He went downhill so fast," Ms McDonald said. "I actually thought I wasn't going to bring him home from the hospital."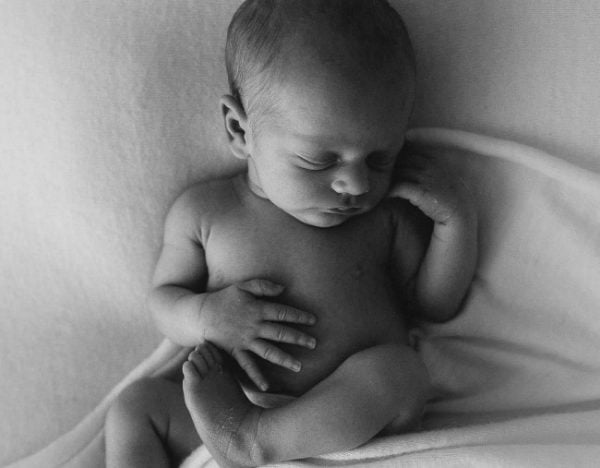 Alec was transferred to intensive care and the next day, he had a diagnosis. He had the potentially deadly human parechovirus, which can cause serious brain and blood infections.