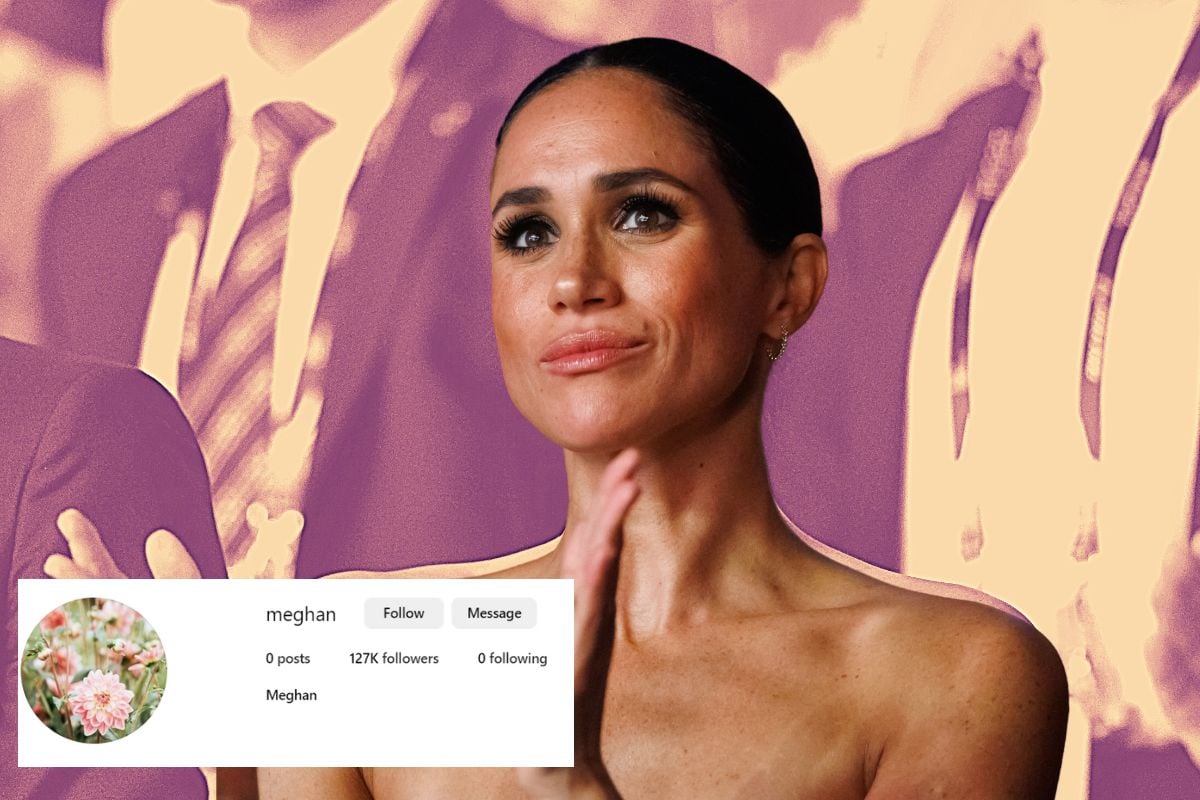 For a few years now, fans have been waiting for what we all believed to be the inevitable.
Meghan Markle's return to Instagram.
Last year, in June 2022, we thought we got exactly that when the social media profile with the username @meghan mysteriously appeared out of nowehere. There were zero posts and the profile didn't follow anyone, but it wholeheartedly convinced us that Markle's big comeback was imminent.
"What does she plan to tell us?" we wondered.
The launch of her new business? The revitalisation of her defunct blog The Tig?
We! Needed! To! Know!
But 16 months on from the account's creation, the profile remains... blank.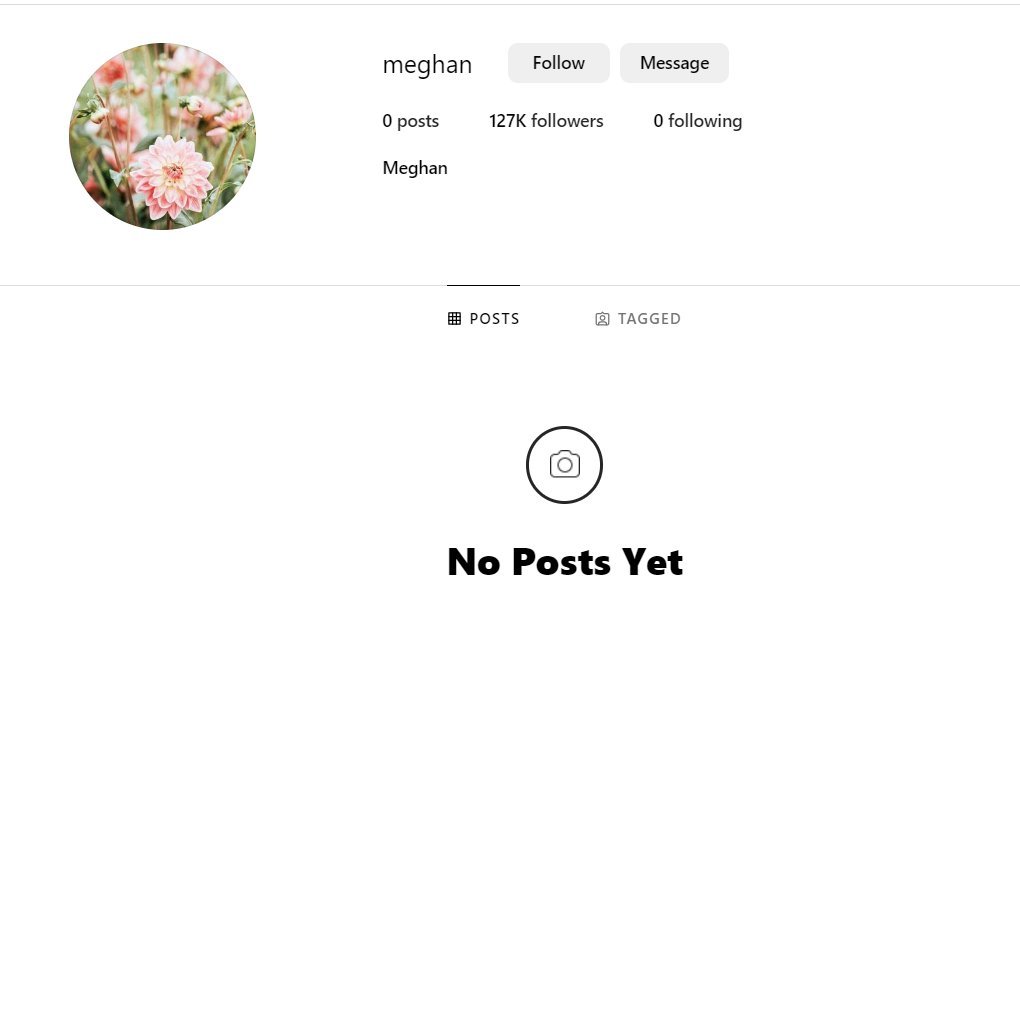 The profile has remained mysteriously blank since it was created. Image: Instagram @meghan.