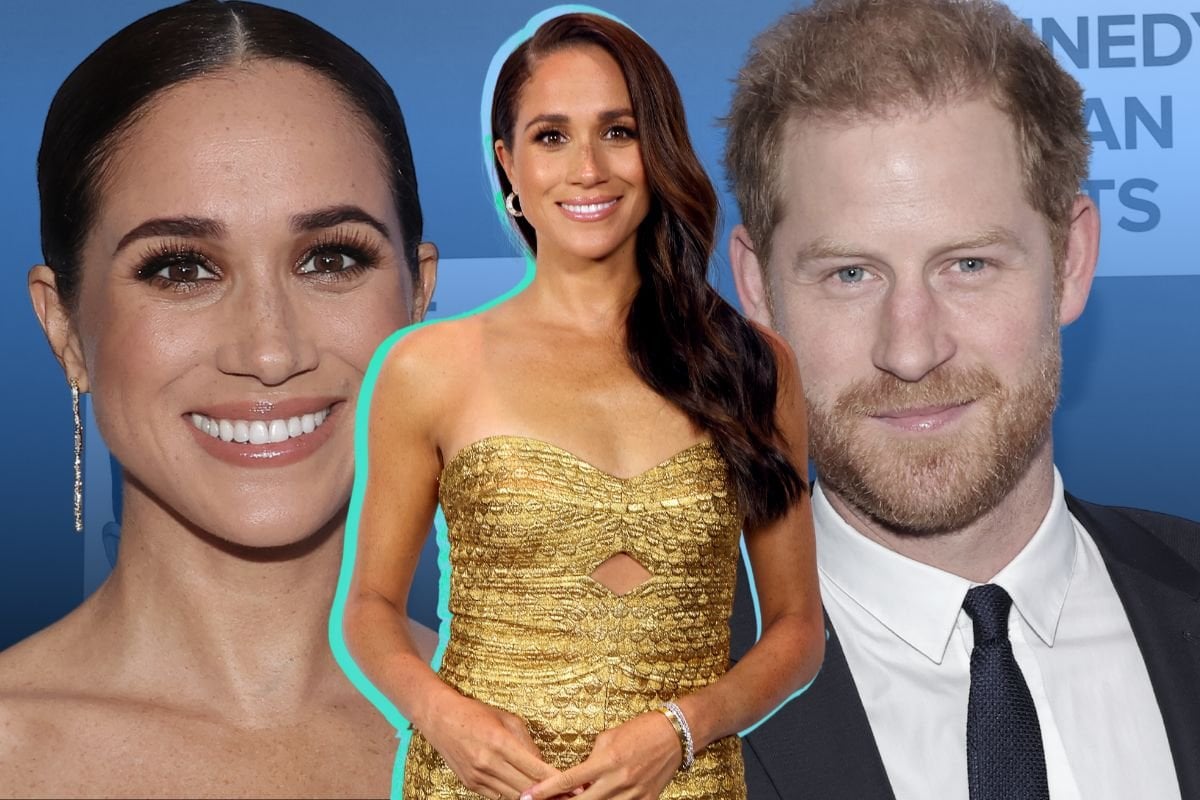 ICYMI, Meghan Markle is making a comeback.
The former actor has come out of hiding over the last few days and weeks — most recently in her comfy California garbs, with loosely curled hair and a $6 stress patch on her wrist.
And after a brutal few months for both Meghan and her husband Prince Harry, whatever new thing she is about to do could either be the best thing she's ever done or just another misstep for critics to add to the already long list.
Watch: Every royal thing we can't talk about on Mamamia Out Loud. Post continues after video.
Their 'brutal last few months' started with the release of Prince Harry's highly controversial memoir, in which he revealed many private details about his life in the royal family.
Things went from bad to worse when the pair claimed they were victims of a car chase with the paparazzi in New York, copping a heap of criticism online over what many said was an exaggerated version of events.
The final blow came when audio streaming service Spotify abruptly ended a very lucrative deal they had with the couple, with Bill Simmons (a company executive at Spotify) saying Prince Harry and his wife were "f**king grifters".