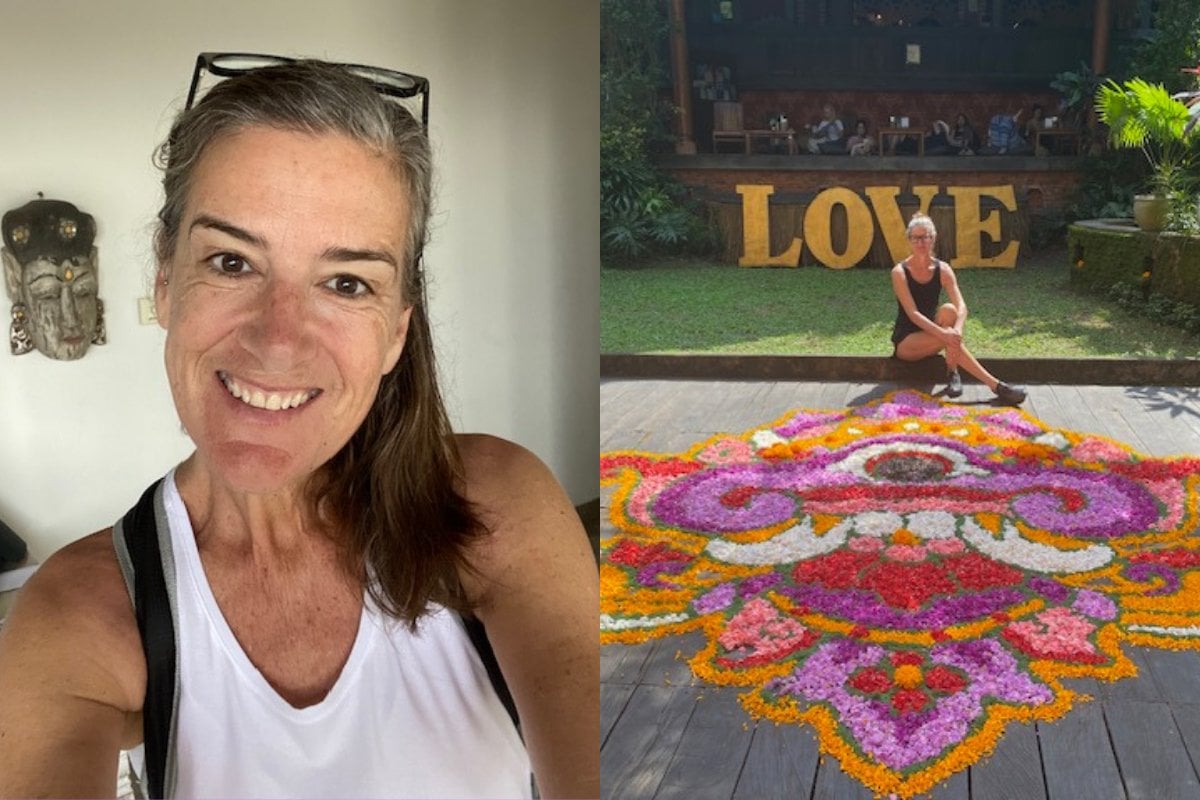 The first time I fell in love, I was 23. It was very unintentional. I was a University graduate, fresh from travelling overseas, living at home with my parents and starting my first full-time job as a lawyer. Falling for a colleague was not part of the plan. Dan was older. He was the designated bad boy of the firm. He was very much the sort of boy I knew I should not go out with in a million years, and so I did not. It later became part of our shared dialogue that he had to ask me out 15 times before I finally said yes.
Watch: The horoscopes on a date. Post continues after video.
And that first date came with a list of conditions: it was not to be a real date; there would be no dinner involved (because that would make it a real date); and he had to have me home by 9pm. Six weeks later we were engaged and 12 months later we were married.
It was a very traditional 1950s pathway to marriage, set in the 1990s.
At 23 and newly engaged, I used to joke to people that I was a 'child bride' because I looked every bit of 16. But my description wasn't far from the truth. I was far too young to get married based on my belief that I was in love and that this love would last a lifetime. I was far too new to negotiating the nuances of a relationship to even understand what love actually meant, let alone what the commitment of a marriage would entail. But I was impetuous and headstrong and impulsive and naïve and I have often wondered what the hell it was that I was actually thinking. My oldest son is exactly 23 years old right now and the thought of him becoming engaged to someone he has only known for six weeks gives me heart palpitations.